Early Child Disability
Screening Solution
Identify and diagnose developmental challenges as early as possible, using technology to standardise and streamline complex diagnostic workflows.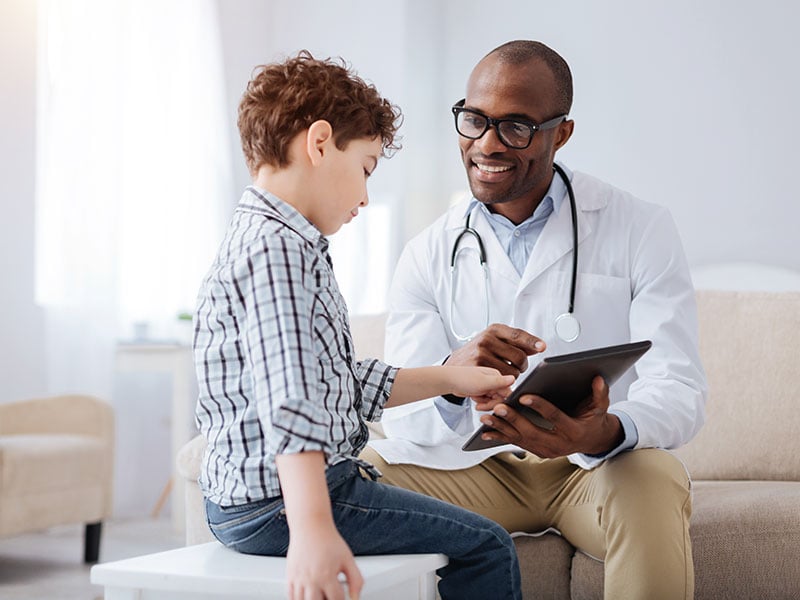 Surveillance
Development Monitoring
Early detection is critical when it comes to childhood development disorders. Use technology to quickly detect potential deviations in child development among the same age group as early as possible, such as during 18-month vaccinations.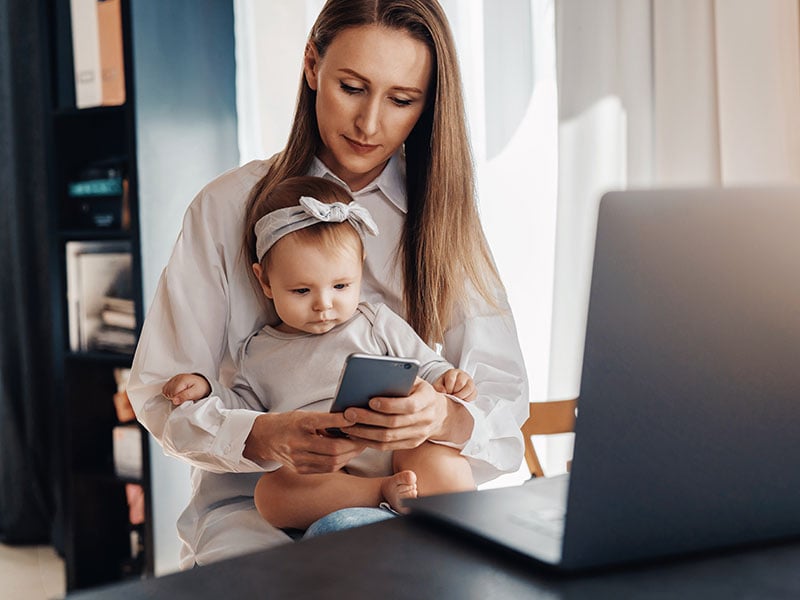 Investigation
Early Action Screenings
Provide interactive surveys for parents and establish child development profiles with the deployment of a digital screening platform. Akinox Diagnostix makes it easy and efficient to generate robust, automated questionnaires, which can then be filled out by parents from the convenience and comfort of home.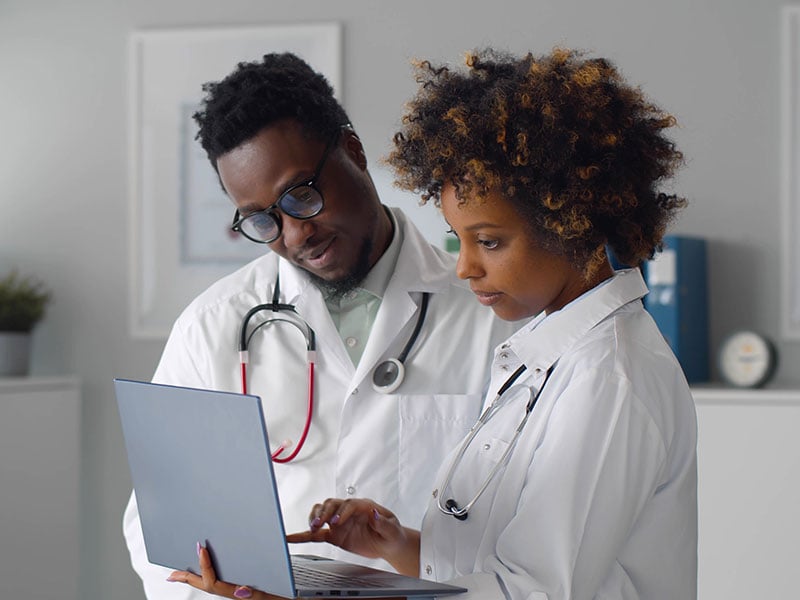 Intervention
Helpful Interventions
Offer services that meet the needs of children and family members struggling with early child learning and developmental challenges. Using the healthcare workers' portal, clinicians can easily access and analyse survey results as soon as they receive them, saving valuable time while determining the optimal intervention for each child.
Why Choose Akinox Diagnostix
Easy User Experience
Developed with a strong focus on the user experience, Akinox's digital screening portal is easily used by clinicians, families, and more.
Streamlined Workflows
Our interactive platform streamlines complex diagnostic workflows, allowing parents to easily access and answer surveys from home.
Configurable Solution
Leverage a diagnostic platform that's easy to use and customise, with complete flexibility to configure the solution based on your needs.
Secure Environment
Rigorous approvals, access codes, and other built-in security protocols ensure private data is safeguarded and secure.
Multiple Use Cases
Akinox Diagnostix can also be custom-configured to identify disorders in adults, such as for diagnosing dementia in older individuals.
Seamless Referrals
Support families throughout the continuum of services, with easy referrals allowing for close collaboration between key players.
Early Child Learning & Development Screening Results*
0
+
Survey cycles initiated since launch
0
%
Investigations leading to required services
0
+
Surveys submitted since launch
*in collaboration with the Québec government
Explore the Solution
Discover some of the main features of Akinox Diagnostix: The Early Childhood Disability Screening Solution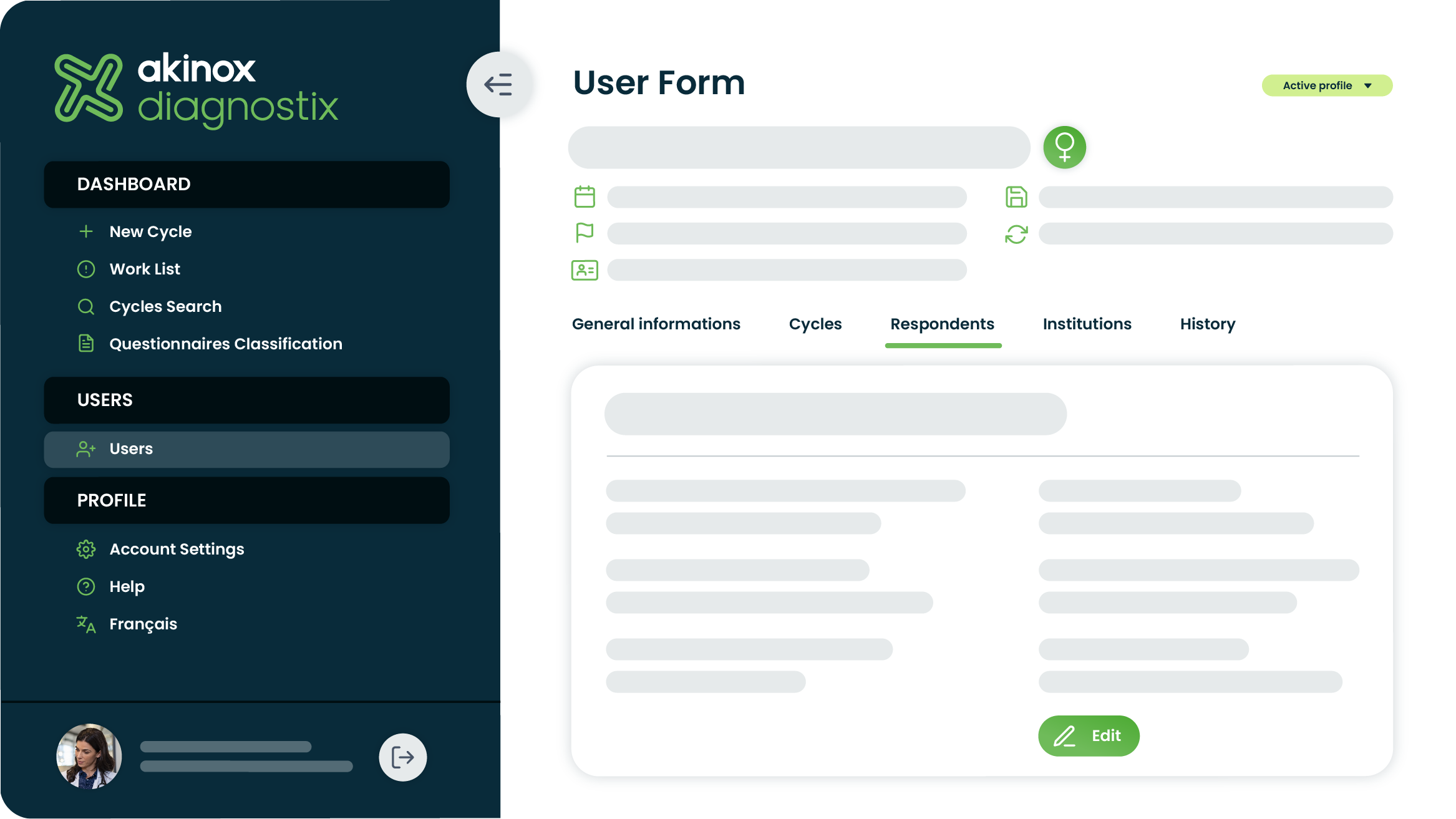 User Form - Create a patient's administrative record, associate a healthcare resource with them, and quickly access their clinical records according to user permissions.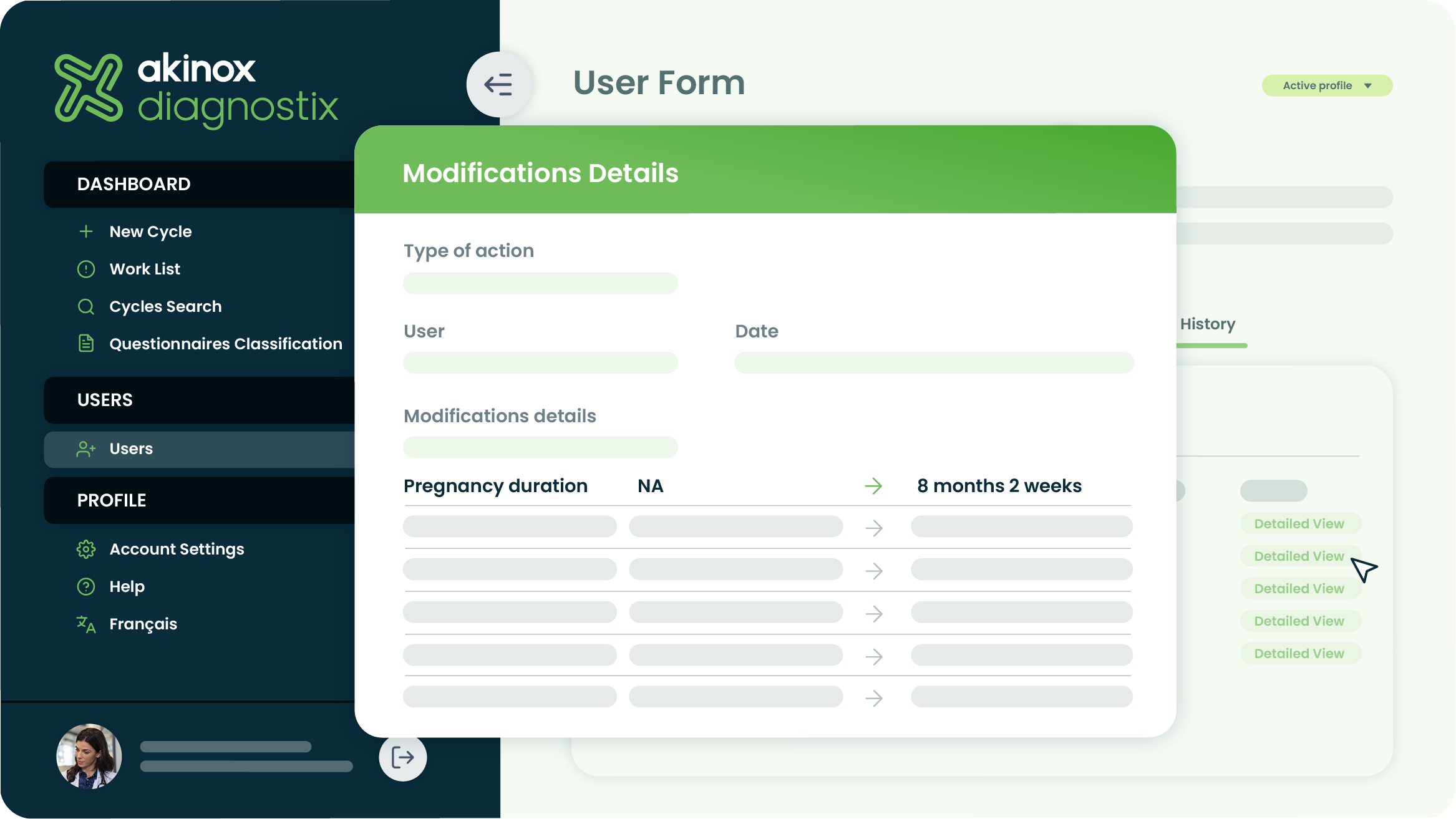 User Form Modifications Details - Keep a detailed history of all the changes made to a patient's record.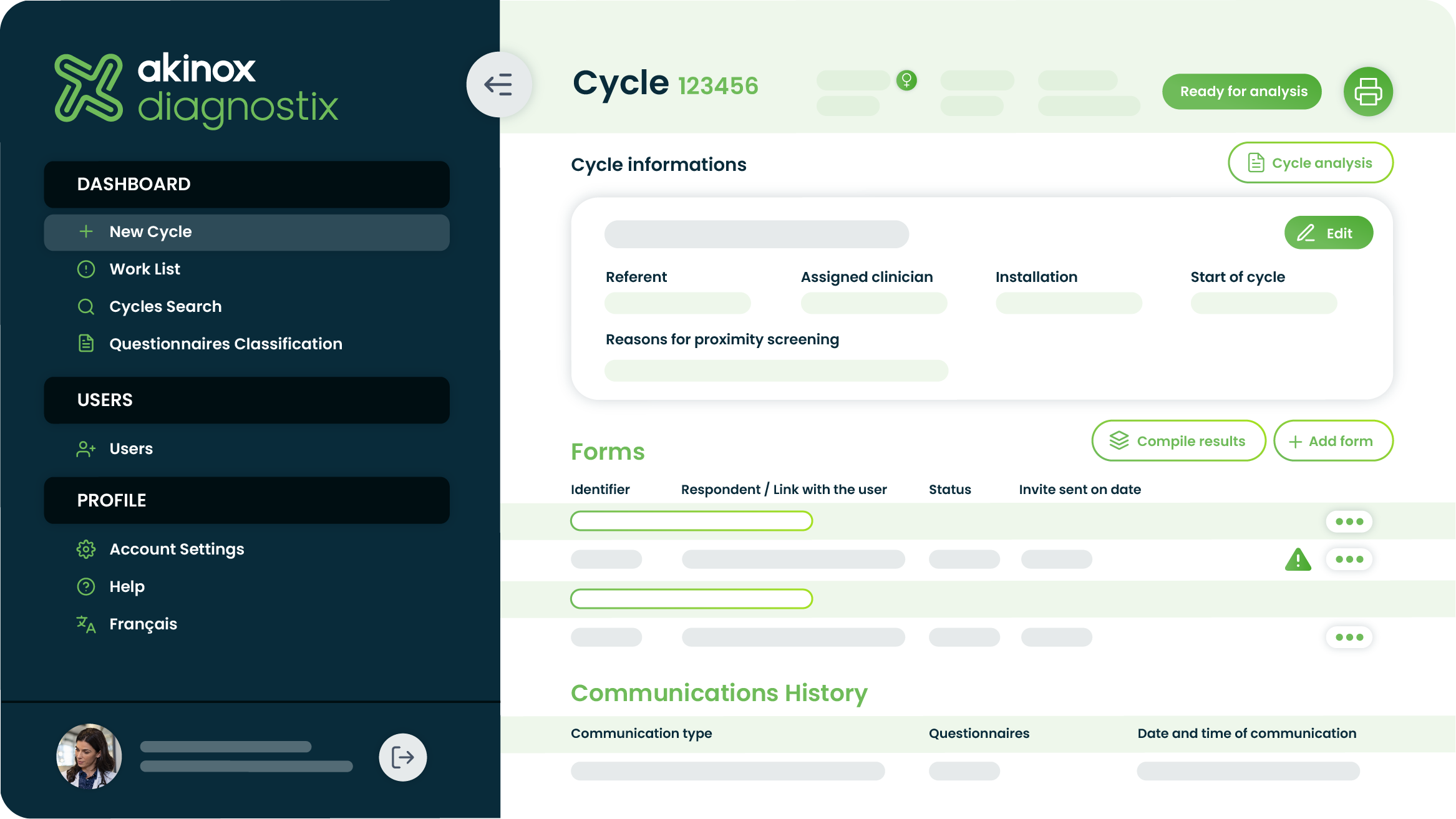 New Cycle - Start an investigation cycle for a patient, assign them various questionnaires according to their needs, and link them to different healthcare resources.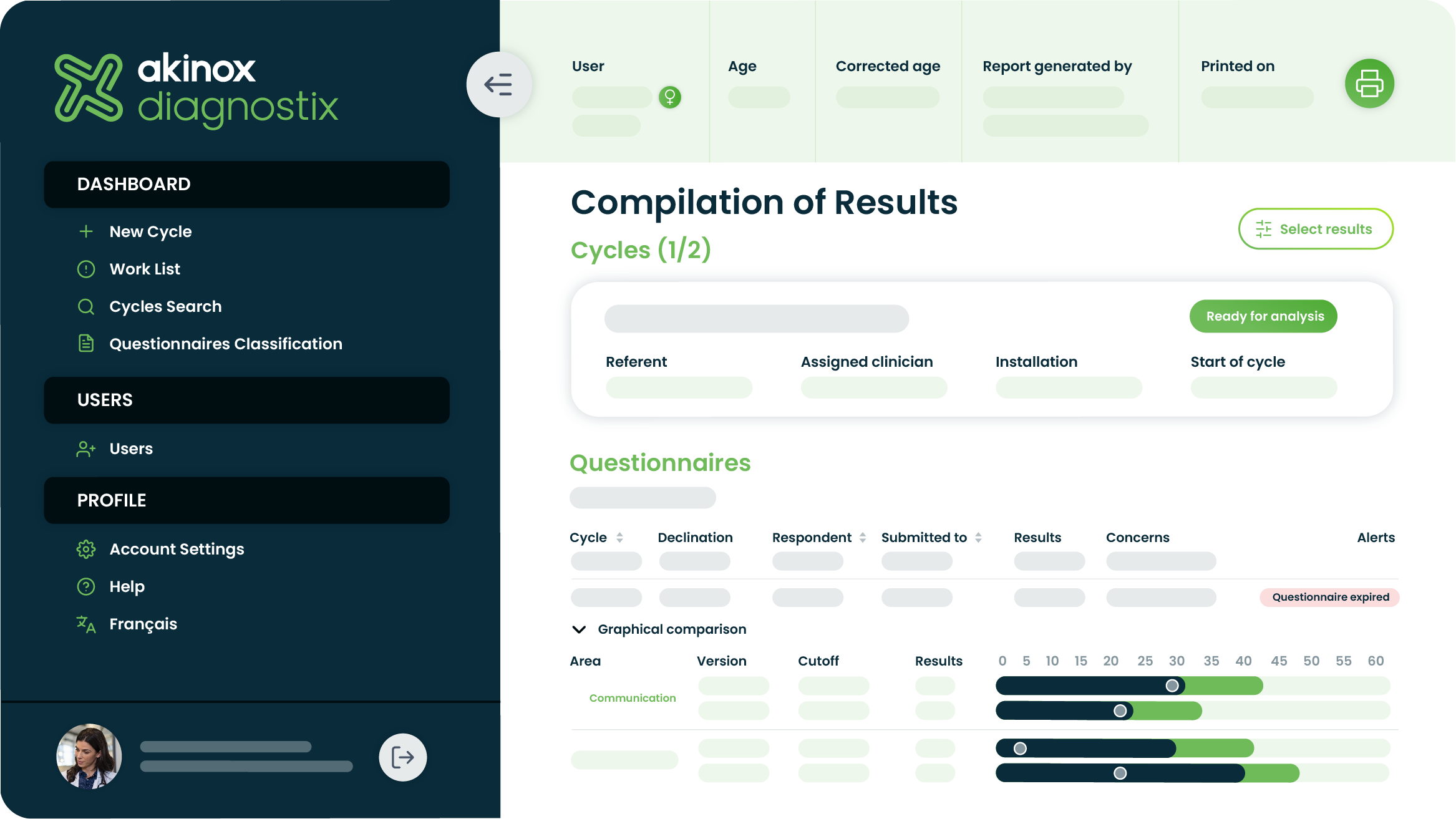 Compilation of Results - View the results of all patient questionnaires, from all the questionnaires in different investigation cycles or a particular questionnaire across the different cycles to only one from a few specific questionnaires of an investigation cycle.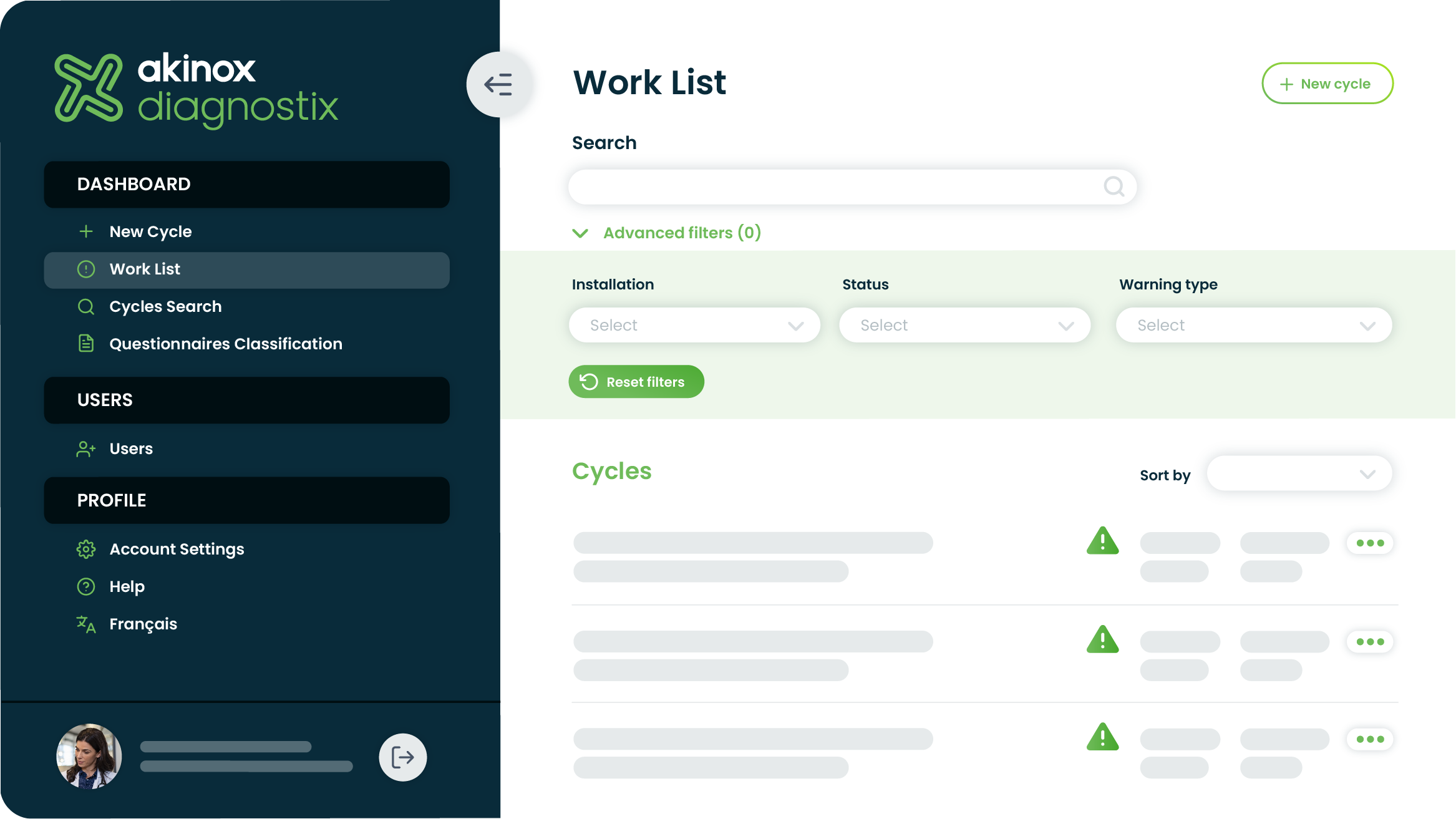 Work List - Healthcare professionals can quickly access all their active investigation cycles, organize, sort, filter and search among them and be alerted of upcoming actions to take.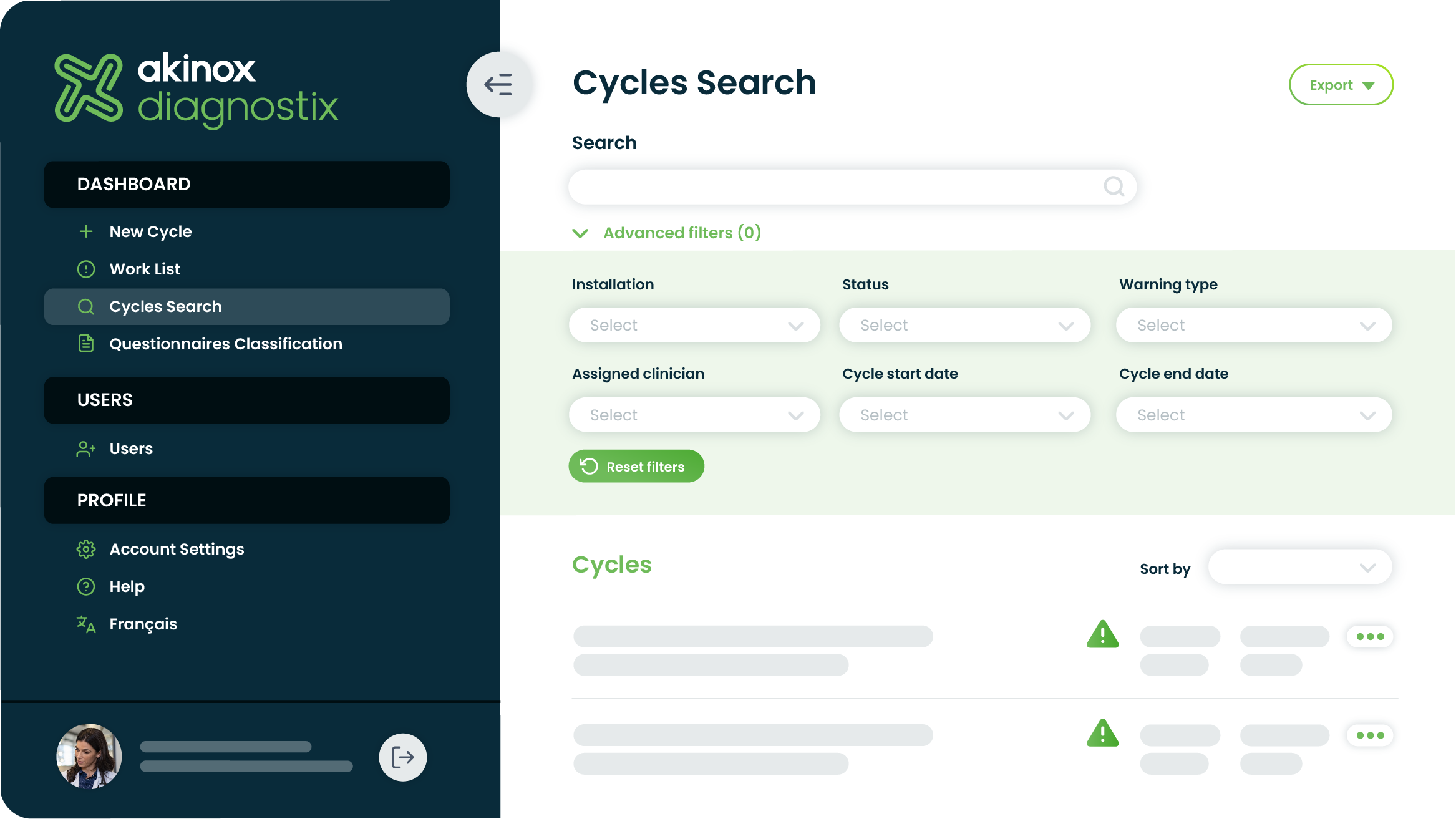 Cycle Search - Search for investigation cycles according to different search criteria, regardless of the status of the cycle.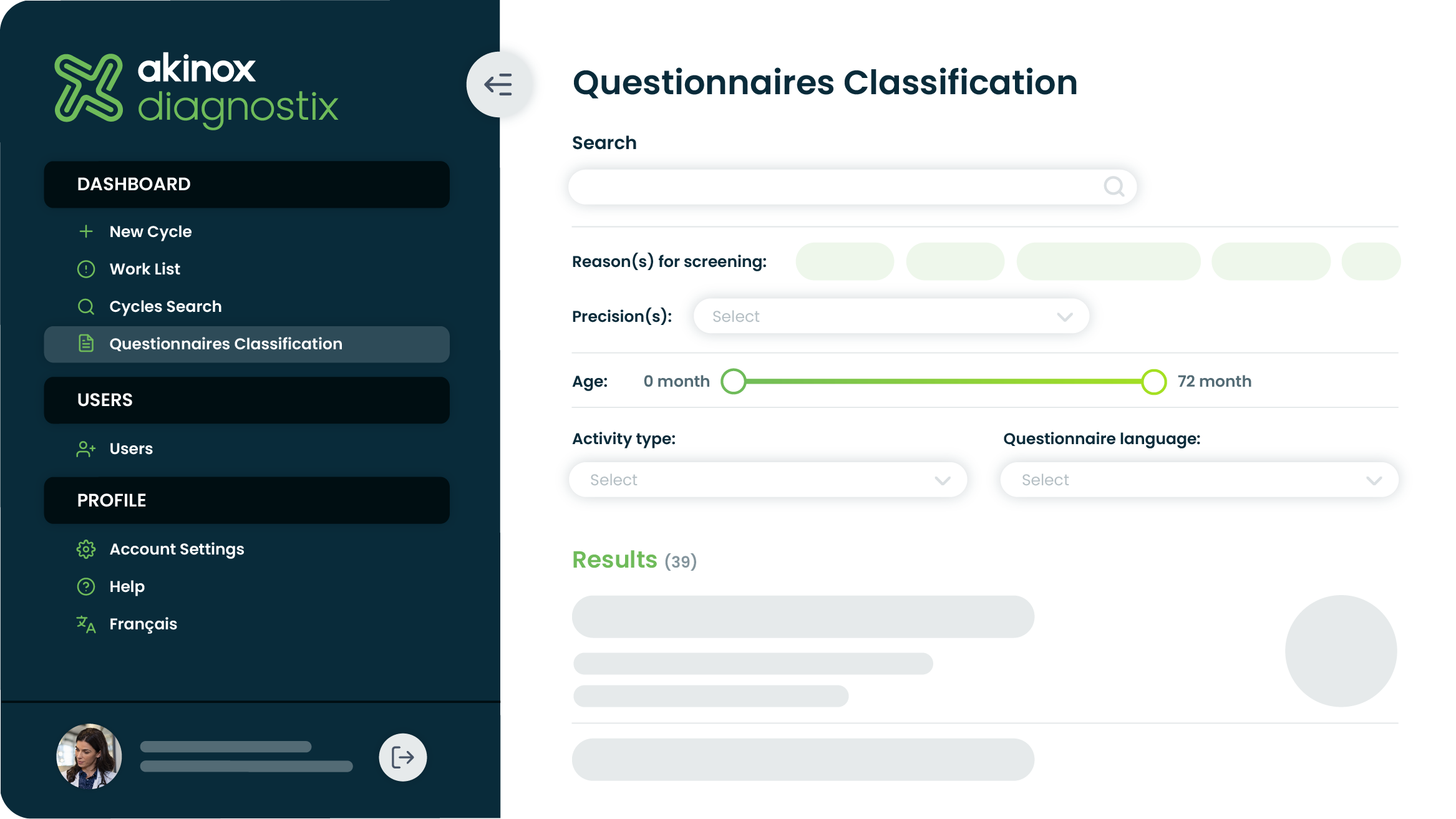 Questionnaires Classification - This feature enables the user to quickly find the questionnaires available according to different search criteria, including searching via relevant keywords.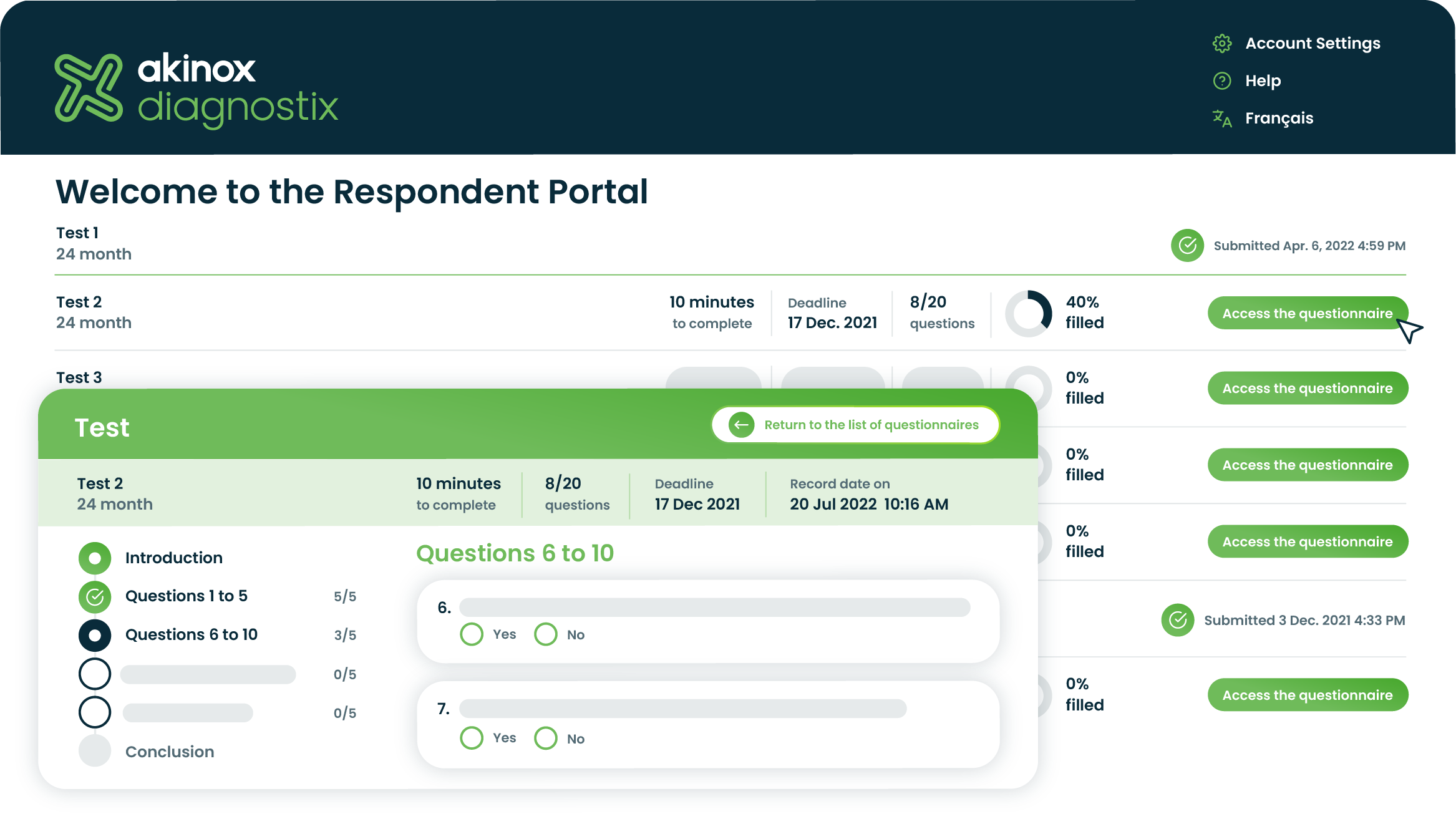 Respondent Portal - Allow respondents—parents, teachers, or educators—to complete the screening questionnaires assigned to them. Once submitted, the automatically calculated results will be accessible to health professionals.
ACCOUNTABLE PARTNERS
Work with a partner who serves as a true extension of your team
At Akinox, we do more than just provide healthcare technology—we are here to support it. We're committed to being reliable, accountable partners who provide healthcare organisations and governments with support and guidance, every step of the way.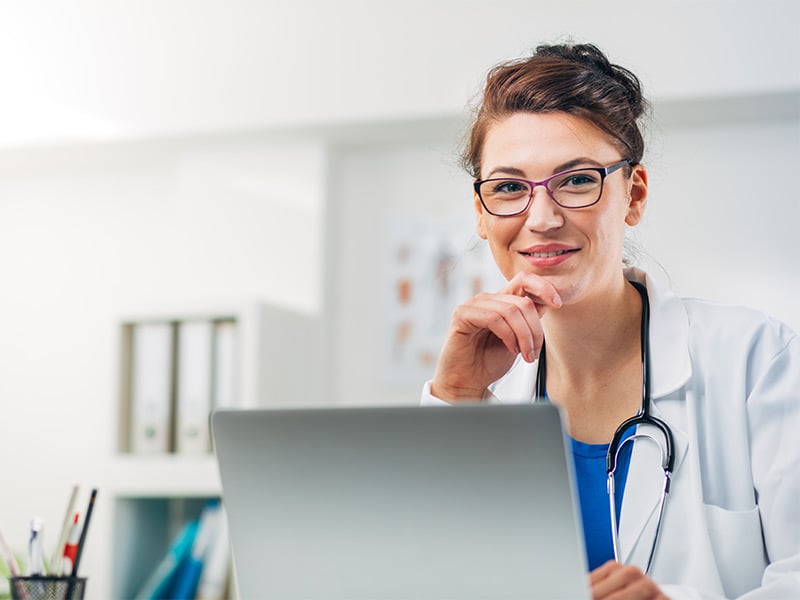 Getting Started With Akinox
Getting started is simple: Akinox's government partners can expect a custom-tailored solution designed to meet their unique needs, as well as a painless, guided onboarding process, with regular communication, comprehensive training and education, and strong, dedicated support whenever it's needed.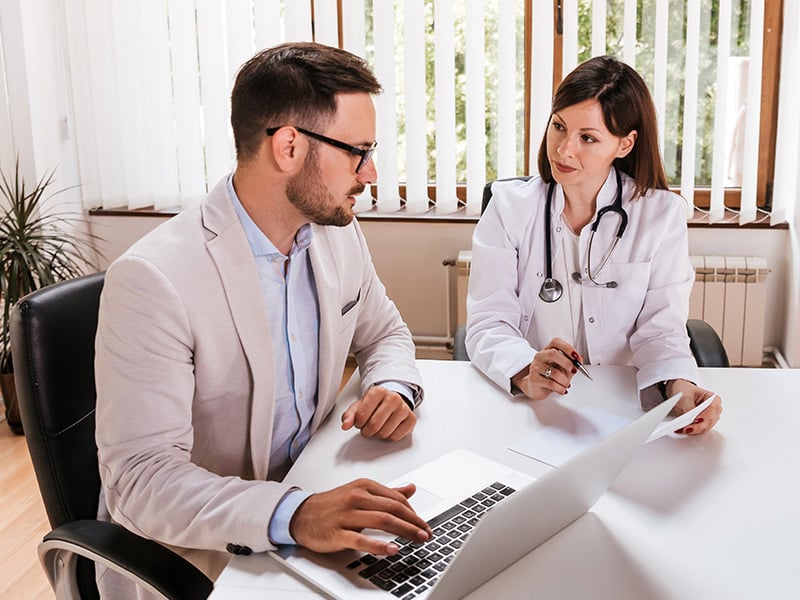 Onboarding & Implementation
Implementing new technology shouldn't be a headache—and with Akinox, it never is. We work alongside healthcare organisations, governments, and IT teams to guide the onboarding and implementation, ensuring that everything is set up for clear, tangible success from day one and that our platform integrates seamlessly with existing systems.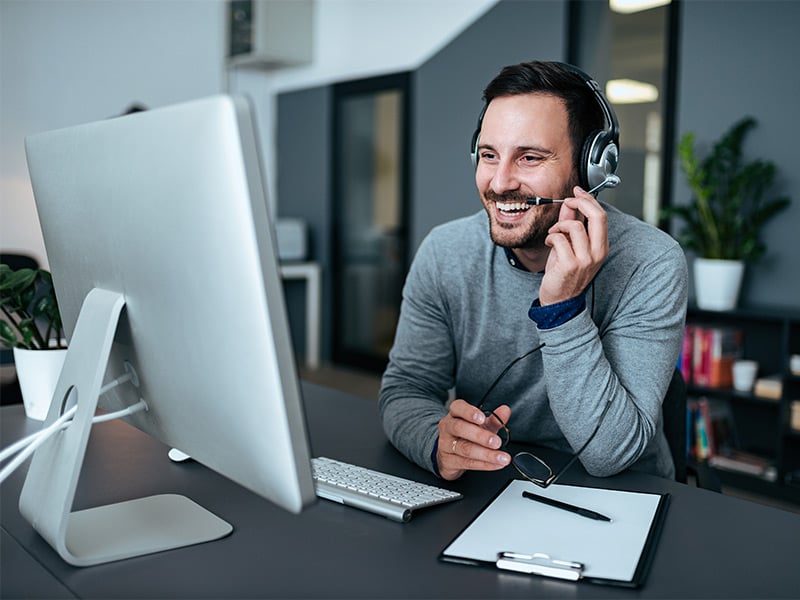 Training, Education & Support
Akinox consists of credible experts in all things related to healthcare and public health. That's why we always work alongside the healthcare organisations and government officials we partner with to provide comprehensive training and education, as well as strong customer support.
Explore the Latest Resources
Blog Post
Akinox's 2021 Retrospective in 10 Key Moments
2021 was a big year for Akinox. Learn the highlights, from continuing the technological fight against the COVID-19 pandemic to supporting the Québec government's technological support for children through the Agir tôt Program and beyond.
Use modern technology to identify developmental challenges and intervene early in support of childhood learning.