Virtual Care Solution
Offer unified, seamless telehealth experiences and secure communications with a modern, user-friendly virtual care solution.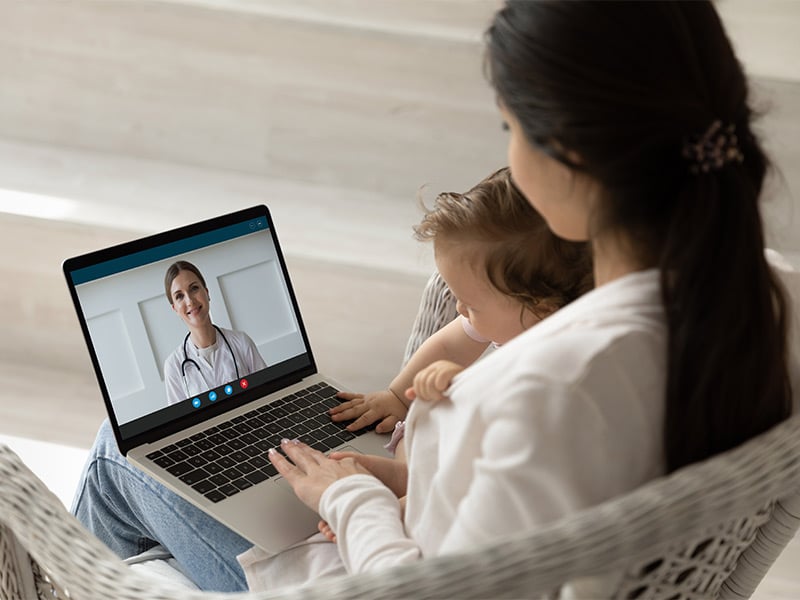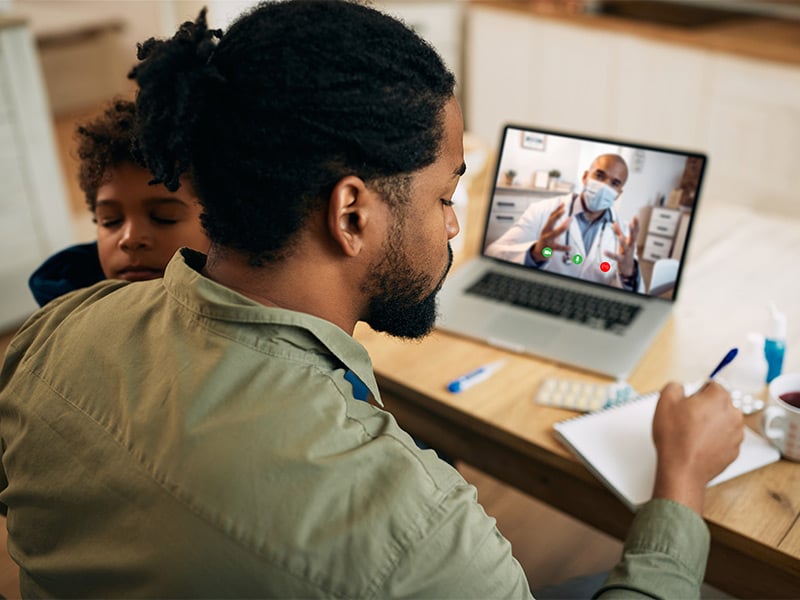 Modern Virtual Care
Video Consultations
Streamline both real-time and asynchronous telehealth video consultations and diagnostics to help keep patients closer to home.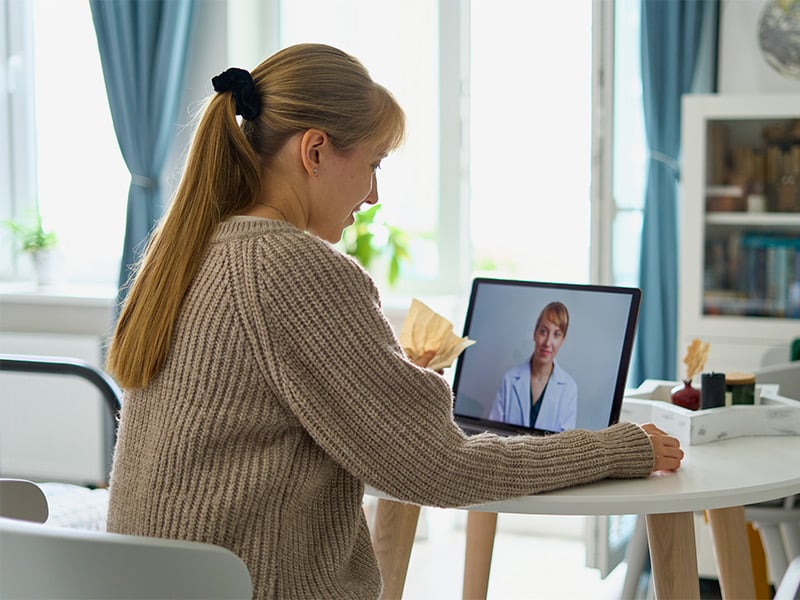 Care Access From Home
Remote Patient Monitoring
Monitor patients safely and securely from a distance, keeping them out of overcrowded hospitals so they can experience the benefits of home care.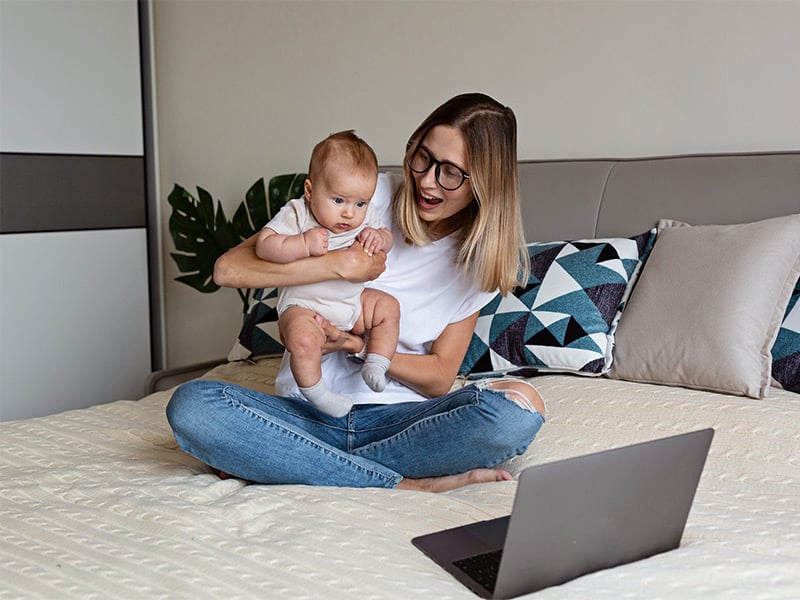 Better Collaboration
Real-Time Communications
Foster secure, real-time, and unified communications between patients and medical professionals, with Zoom and Teams integrations.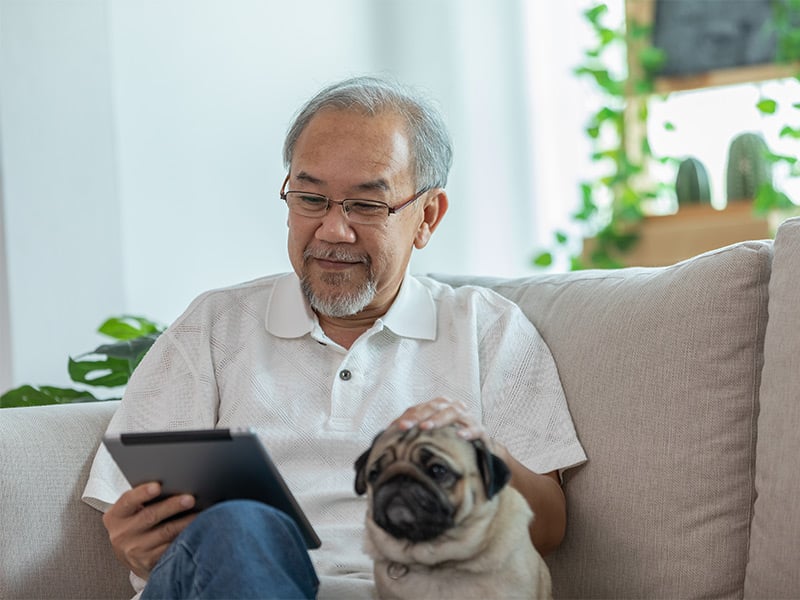 Coordinated Care
Visit Coordination
Connect medical professionals and reduce the need for referrals by up to 40%, relying on healthcare professionals' administrative portal and integrated solutions across silos to improve visit coordination.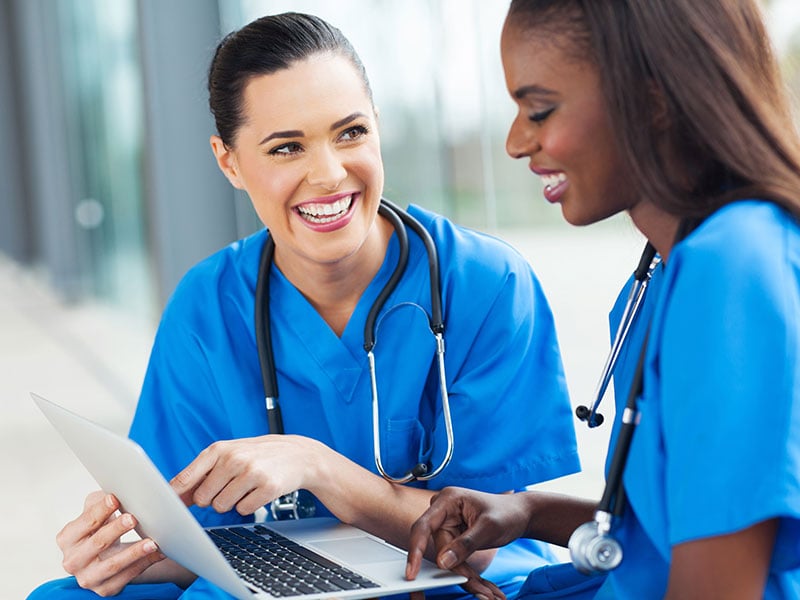 Seamless Referrals
Patient Referrals
Enable painless, seamless, coordinated patient referral processes, improving full traceability and visibility to streamline transitions across health services.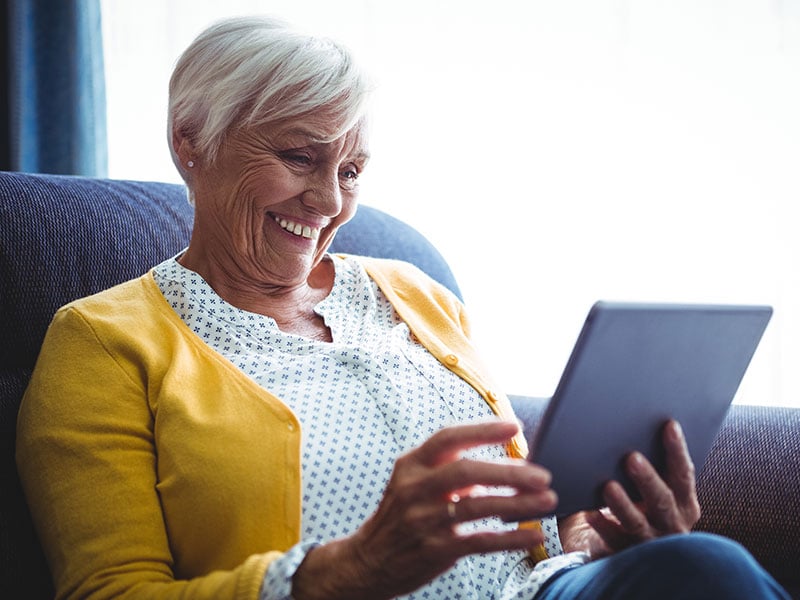 Patient Activation
Patient Portal
Give patients complete, secure visibility into care processes and treatments, empowering them to be their own care advocates and improving satisfaction.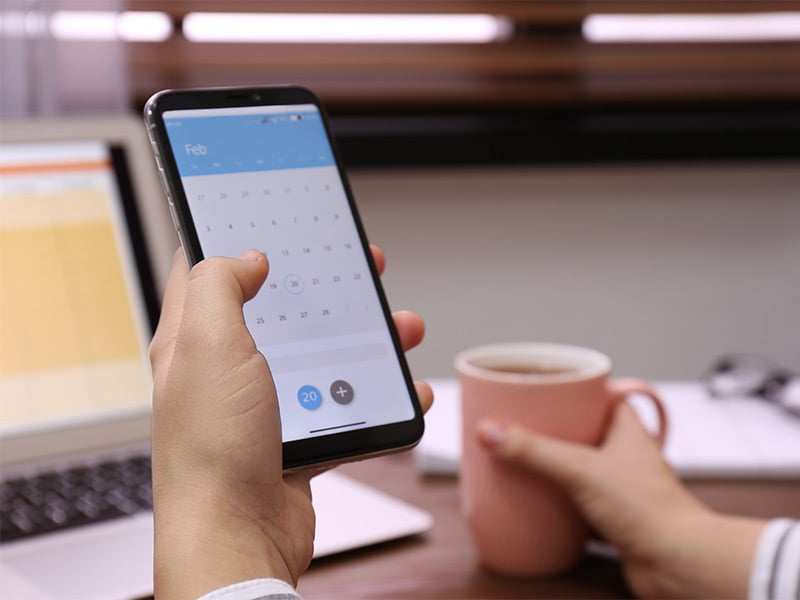 Simple Self-Scheduling
Patient Scheduling
Allow patients to schedule medical appointments from their own device, whenever and wherever it's convenient for them.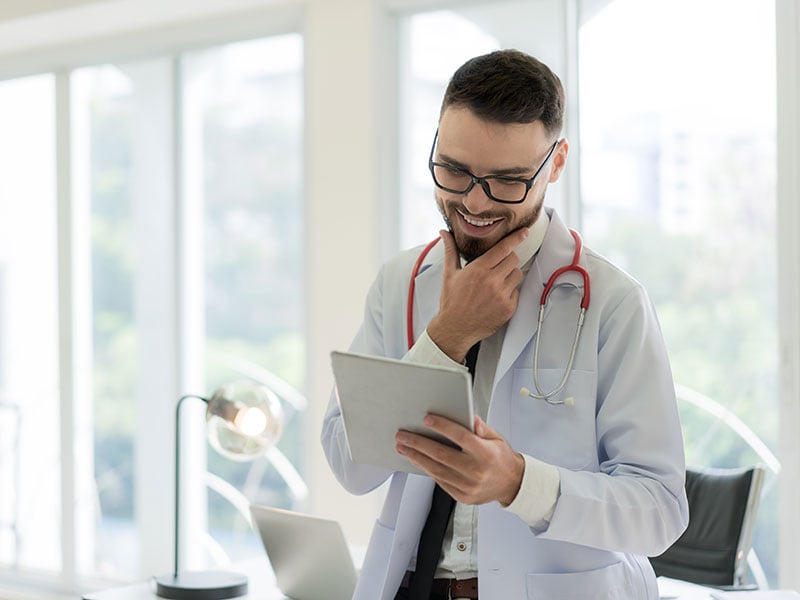 Powerful Business Intelligence
Regular Reporting
Integrate with electronic health records and use powerful business intelligence to make data-driven decisions with custom reporting tools.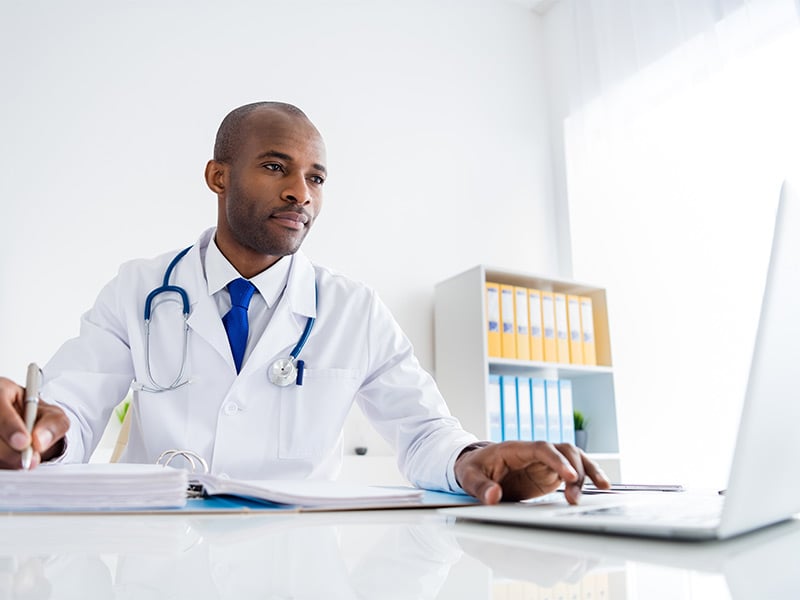 Simplified Research
Applied Research
Simplify research and experimentation, shorten analysis and time to publish, and narrow the gap between research and applied clinical practice.​
Why Choose Akinox Telemedix
Patient Autonomy
Give patients full autonomy and health ownership by giving them full visibility into their care trajectory and easy access to a user-friendly portal.
At-Home Care
Care for patients from the comfort of home, leveraging remote patient monitoring to avoid unnecessary consultations, testing, and visits to overcrowded hospitals.
Enhanced Communication
Enhance communications between patients and medical professionals with secure, seamless information sharing that protects patients' private health data.
Optimised Workflows
Automate and optimise virtual care workflows to save time and money, improve operational efficiency, and minimise in-person stays and unnecessary testing.
Reduced Inefficiencies
Use digital health automation to eliminate manual, time-intensive, low-value processes that are often error-prone and inefficient for healthcare organisations.
Care Coordination
Break free of silos and bridge the gaps between people, processes, and systems for enhanced care coordination that improves quality.
0
%+
specialist referrals avoided
0
%+
improvement in family doctor action plans
0
%+
consulting cost reduction in the first year
0
%
positivity rating by family doctors
0
-day
average response time
Explore the Solution
Discover some of the main features of Akinox Telemedix: The Virtual Care Solution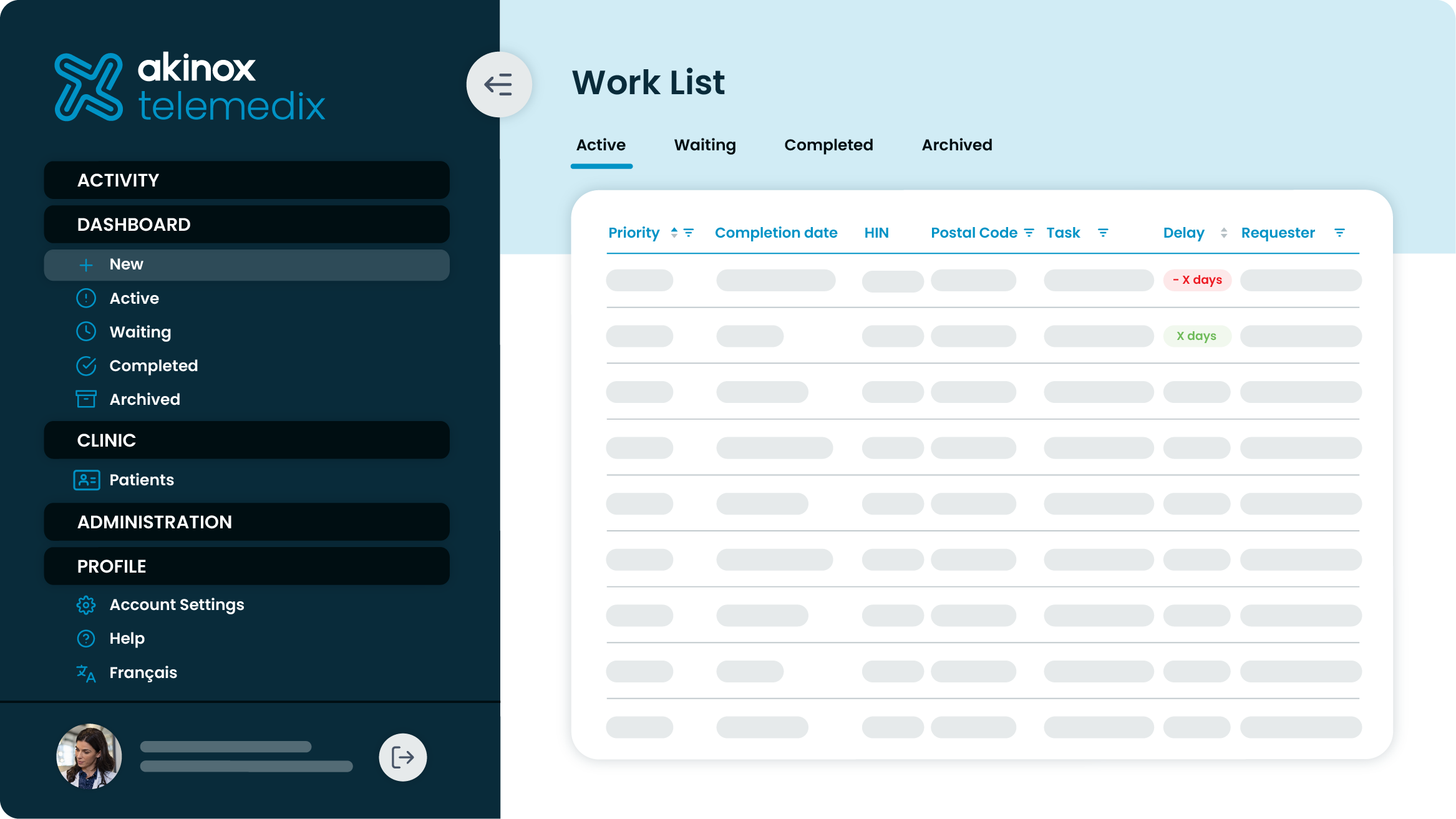 Case Management – Manage your caseload across multiple specialties for multidisciplinary care teams in one comprehensive dashboard.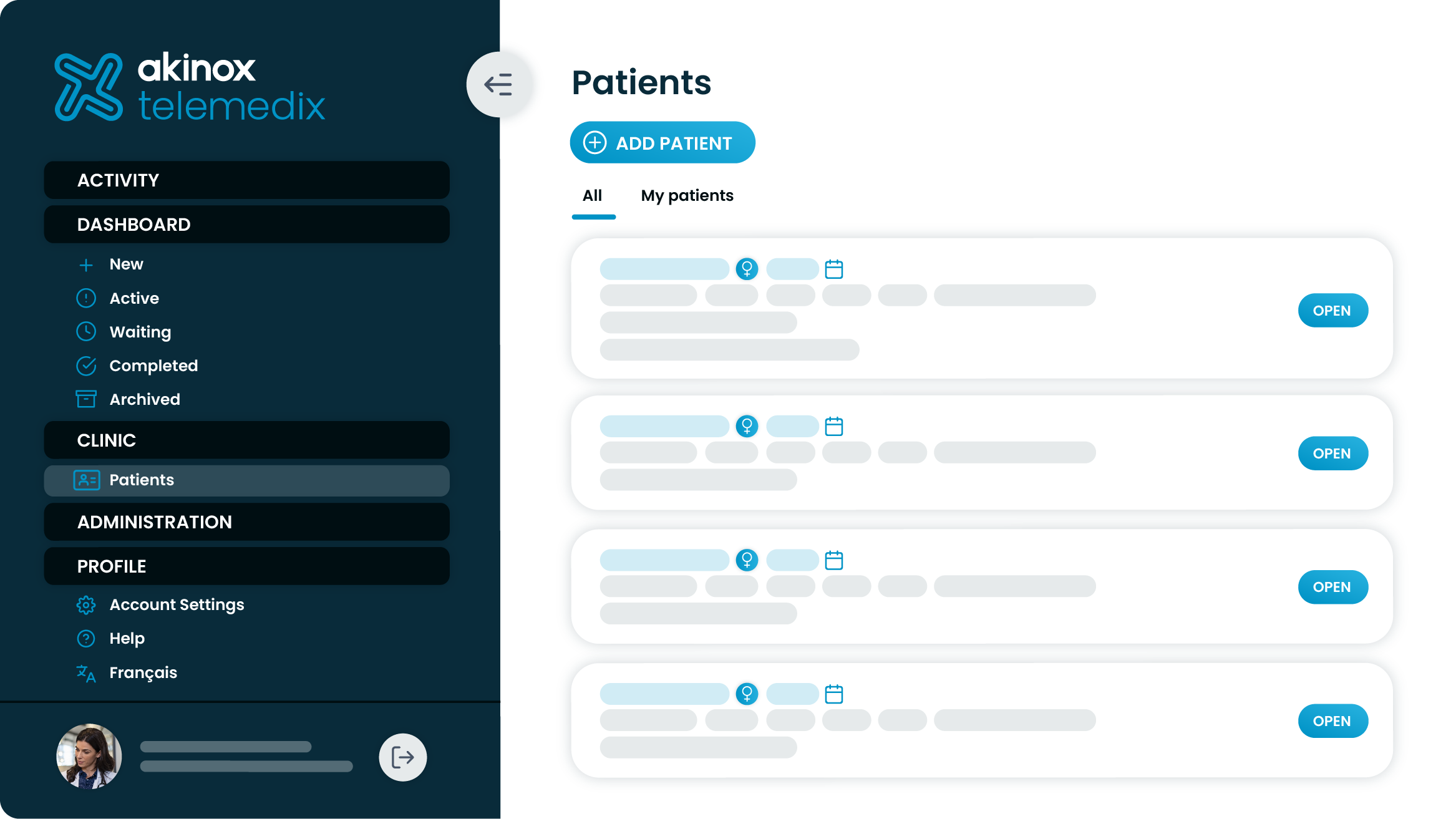 Patient management – Manage all patients in one centralised dashboard which gives you a unique point of entry for a global overview.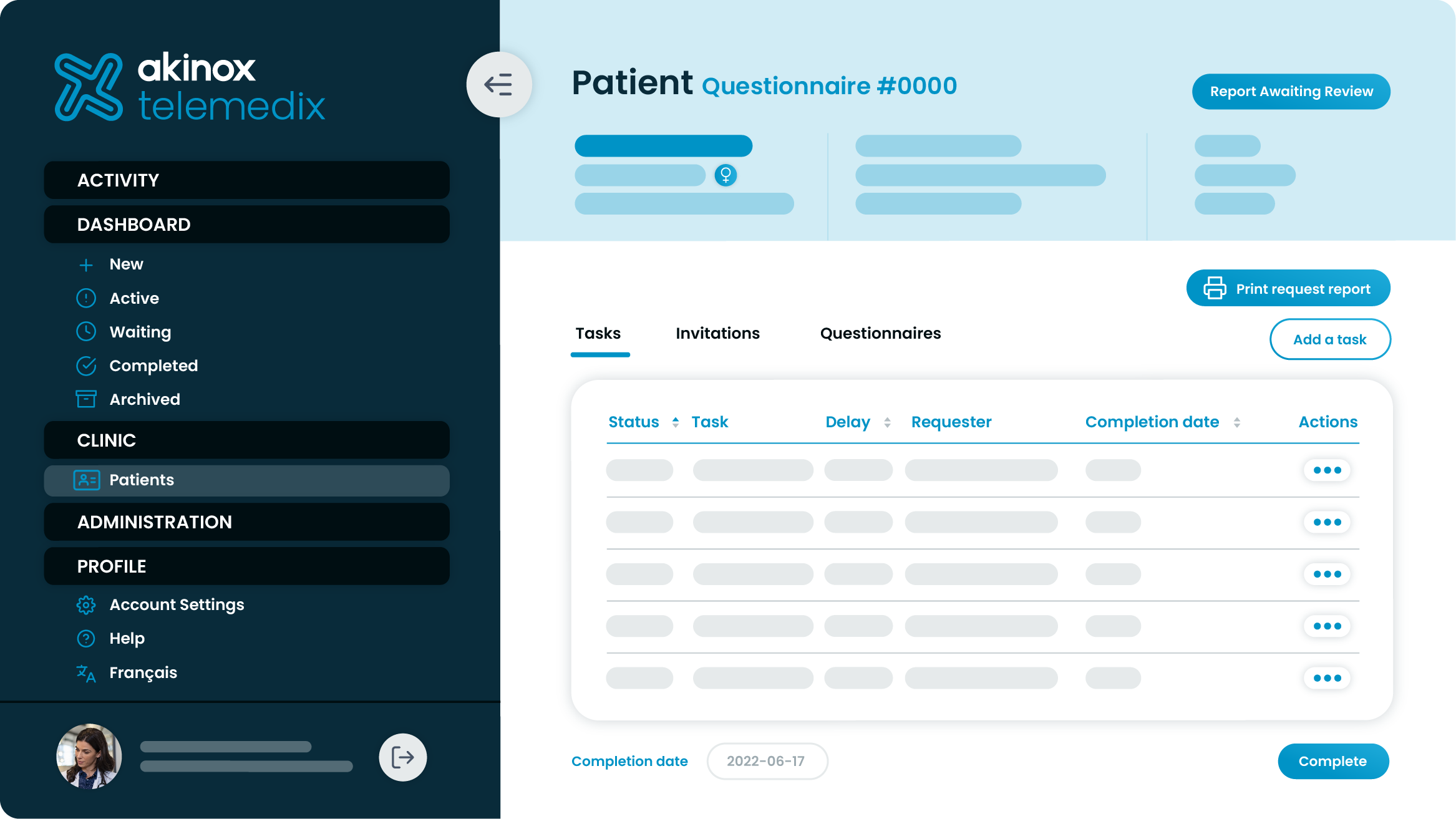 Manage Tasks & Workflows – Automatically assign and complete tasks, track progression and completion, and create complex multidisciplinary workflows.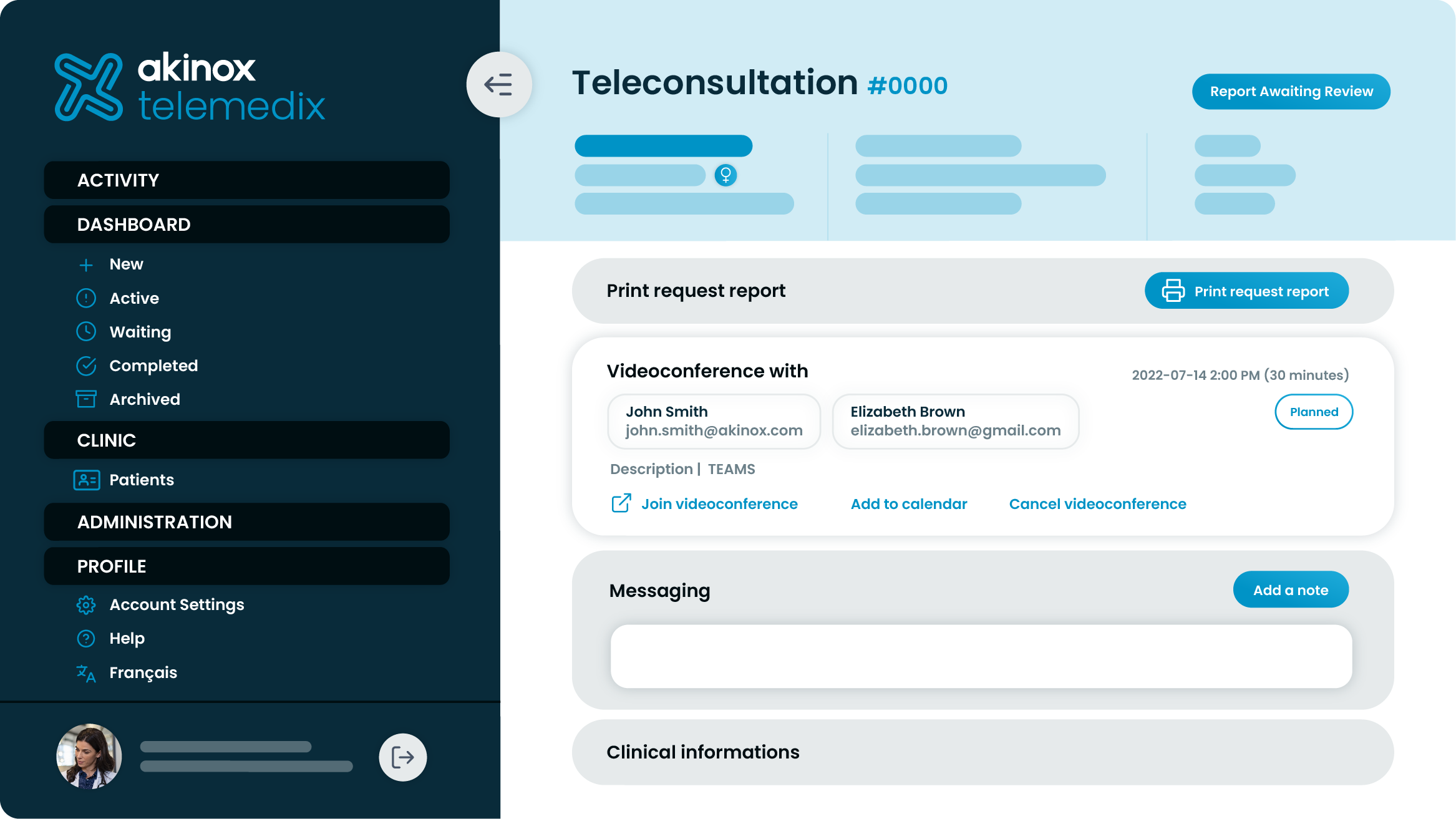 Reports & Orientations – Facilitate patient consultations and redirection across multiple specialties.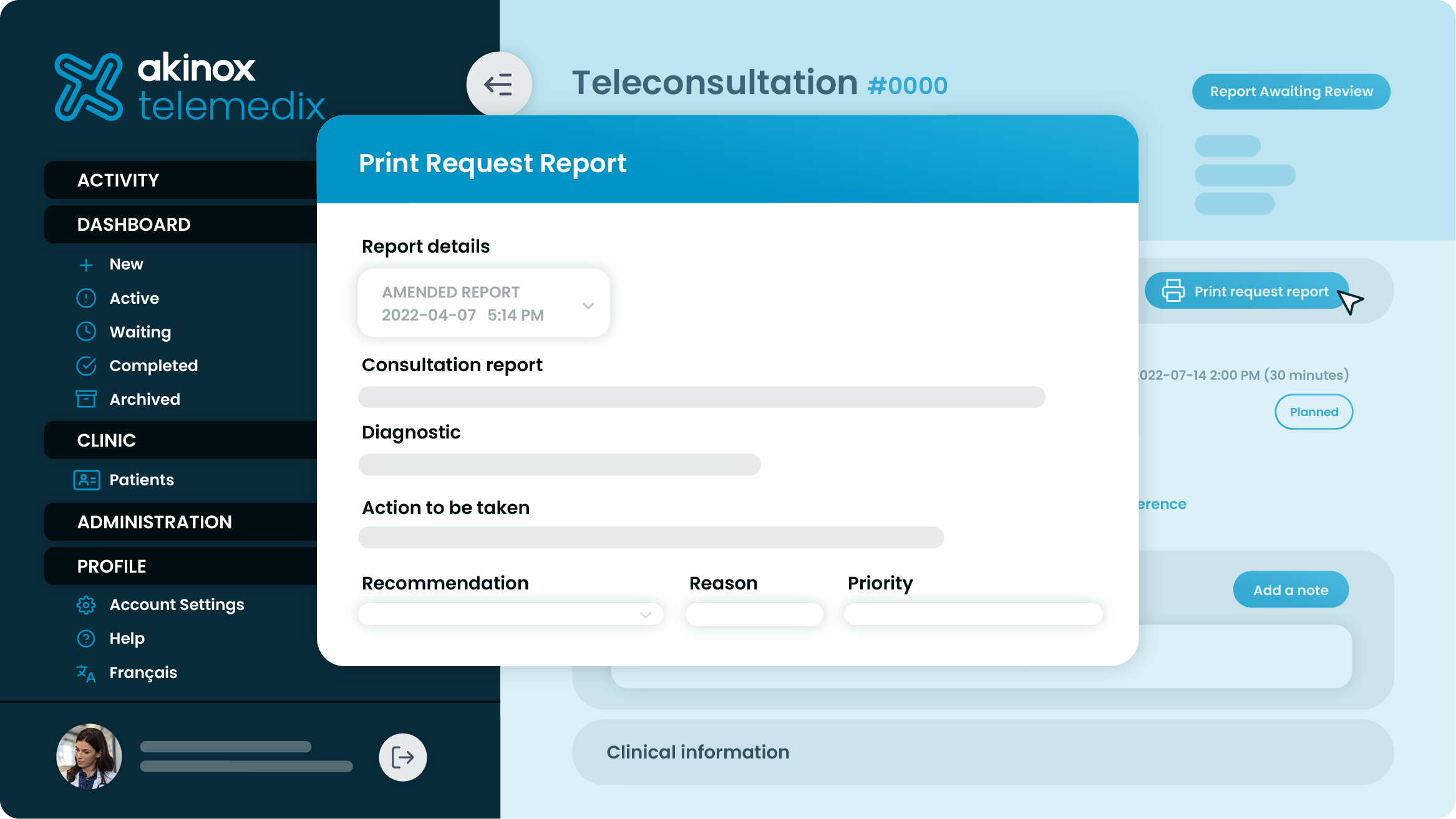 Reports Versioning – Classify reports by version (preliminary / final / modified) and maintain valuable historical records.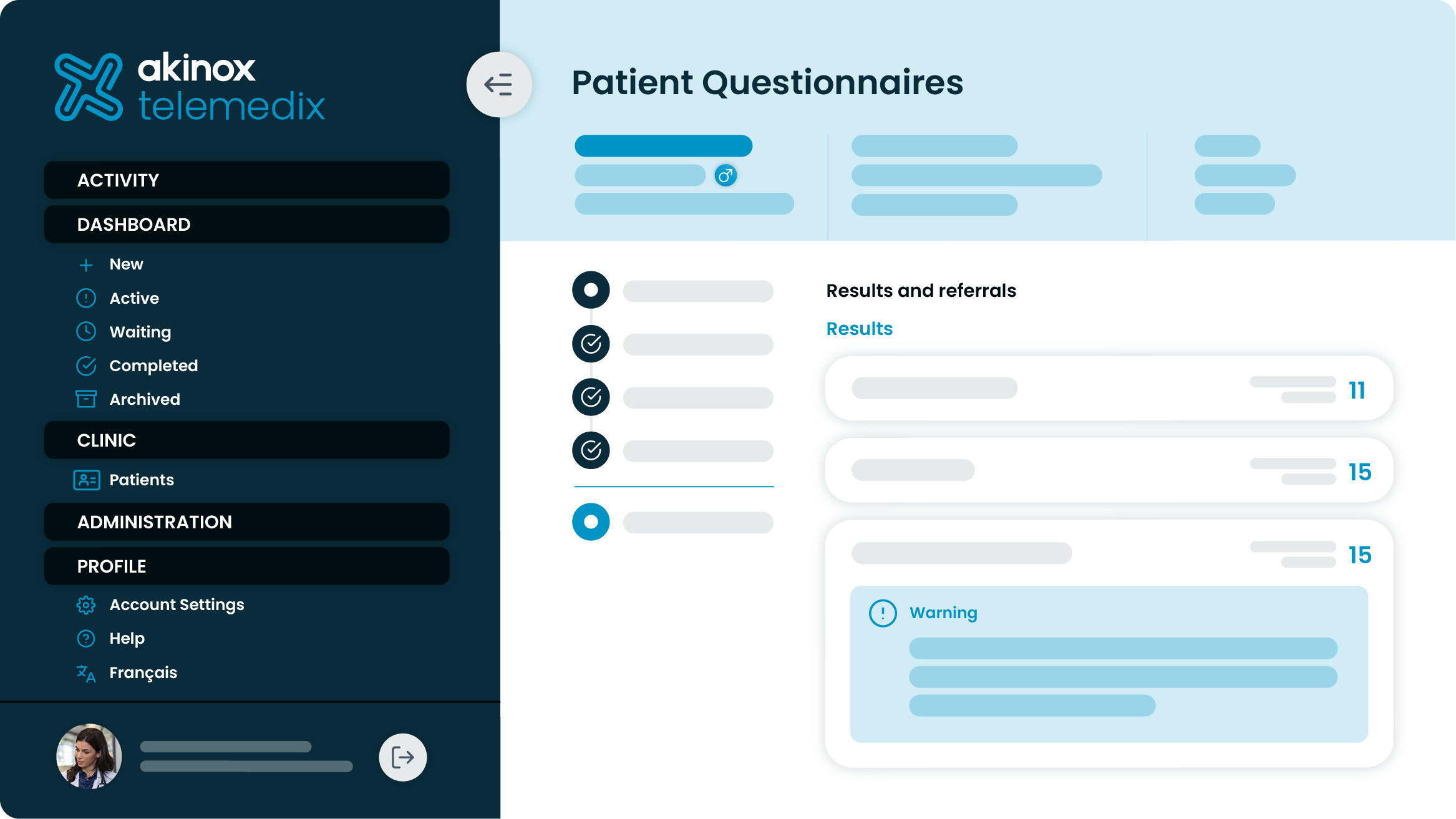 PROMs – Enable Patient Reported Outcomes Measures questionnaire to gather feedback from the patient and adjust treatment and recommendations based on the analysis of the results. All the scores are automatically calculated and available in real time with indications regarding scores.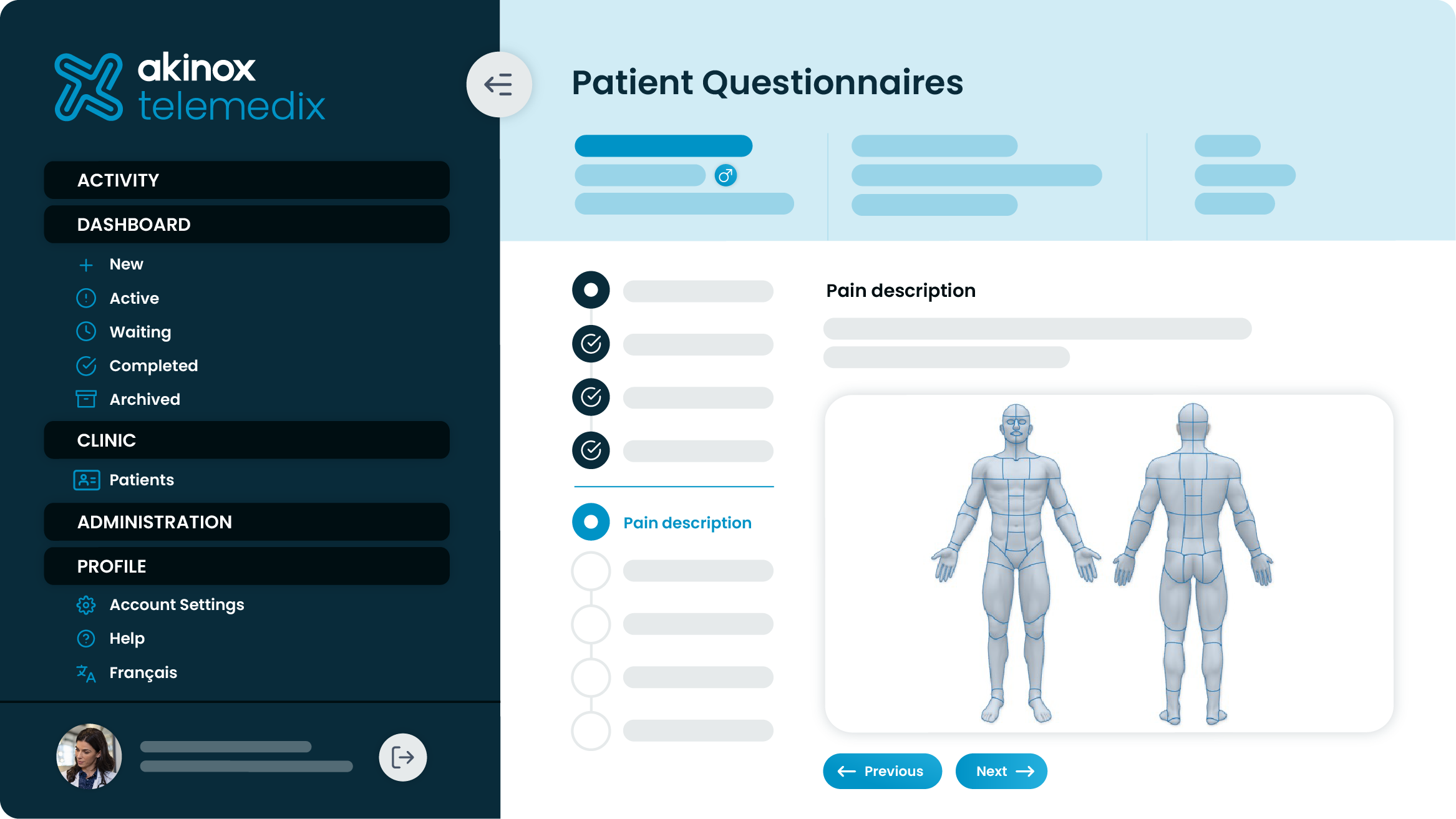 Patient Questionnaires – Enable patients to fill in questionnaires like pain indicators with the possibility to pinpoint on a diagram the exact location of the pain. The healthcare professional is able to give direct feedback following the information received.
Accountable Partners
Work with a partner who serves as a true extension of your team
At Akinox, we do more than just provide healthcare technology—we are here to support it. We're committed to being reliable, accountable partners who provide healthcare organisations and governments with support and guidance, every step of the way.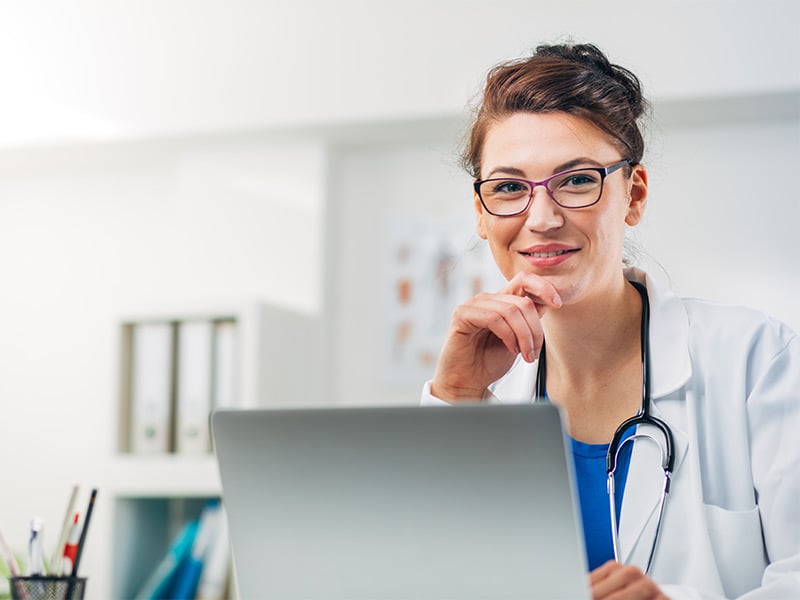 Getting Started With Akinox
Getting started is simple: Akinox's partners can expect a custom-tailored virtual care solution designed to meet their unique needs, as well as a painless, guided onboarding process, with regular communication, comprehensive training and education, and strong, dedicated support whenever it's needed.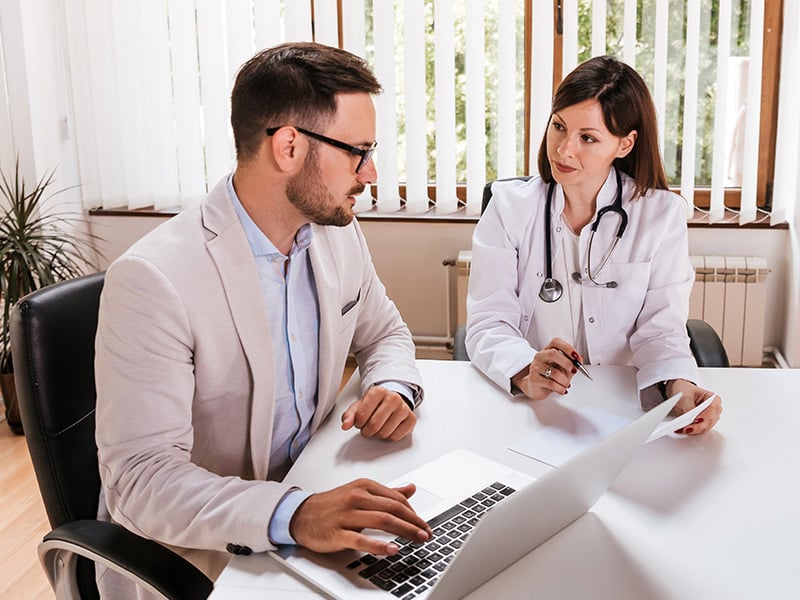 Onboarding & Implementation
Implementing and integrating new technology shouldn't be a headache—and with Akinox, it never is. Our team works alongside our partners to guide the onboarding and implementation process, ensuring that everything is set up for clear, tangible success from day one and that our platform integrates seamlessly with existing systems.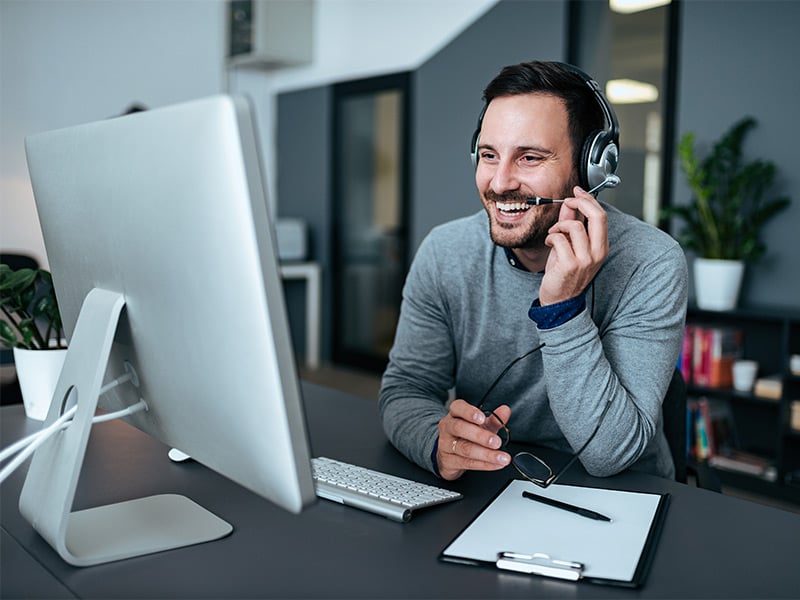 Training, Education & Support
Akinox consists of credible experts in all things related to healthcare and public health. That's why we always work alongside the healthcare organisations, IT teams, and government officials we partner with to provide comprehensive training and education, as well as strong customer support.
Explore the Latest Resources
Blog Post
Akinox eConsult demonstrates effectiveness in study
A recently published article in the Journal of Medical Internet Research underlines how Akinox's eConsult platform is effective, efficient, and well received by both patients and physicians. Furthermore, researchers highlight that, if used more widely, eConsult could help reduce wait times significantly.