Government & Public Health
Maximise the quality and value of healthcare for all citizens and populations, with proven services and solutions designed to improve public health and workflow efficiency.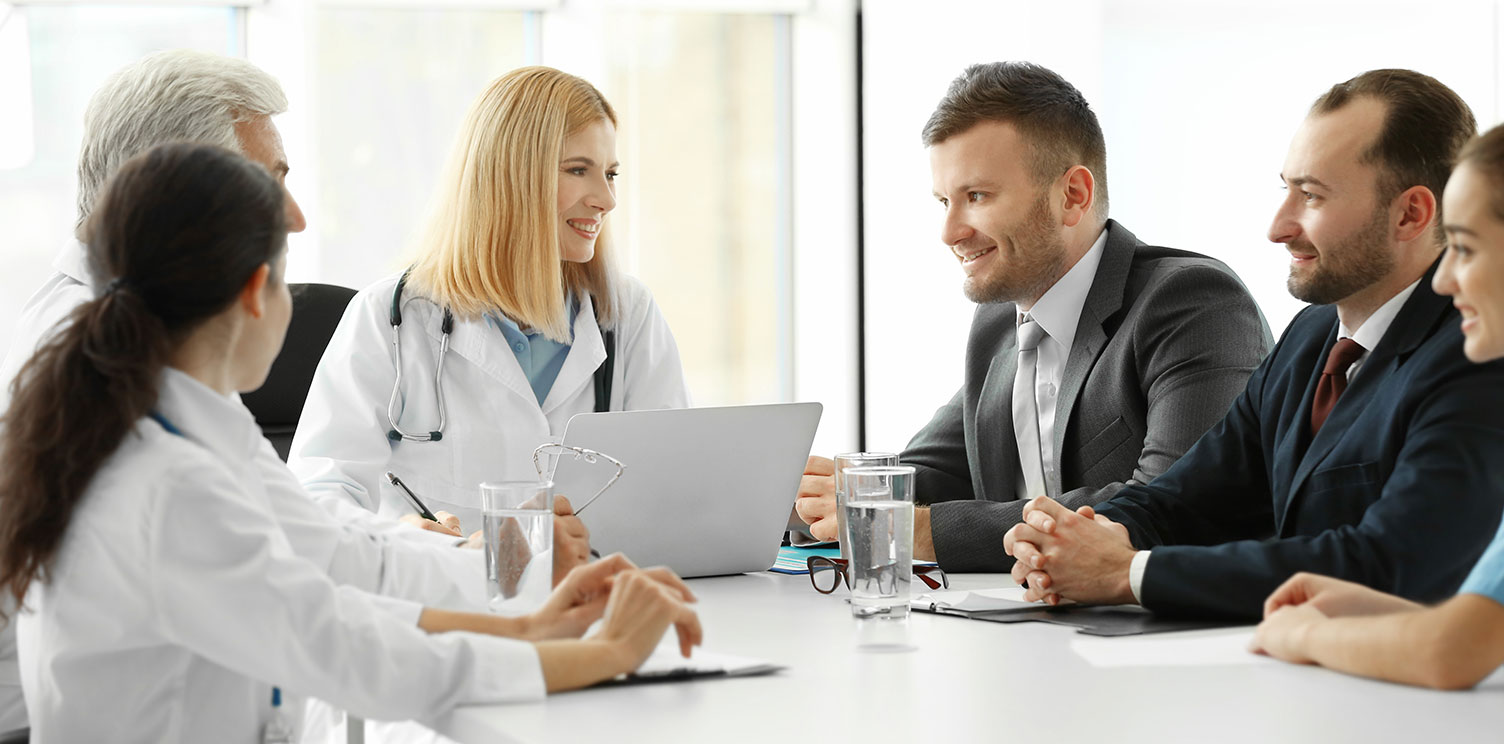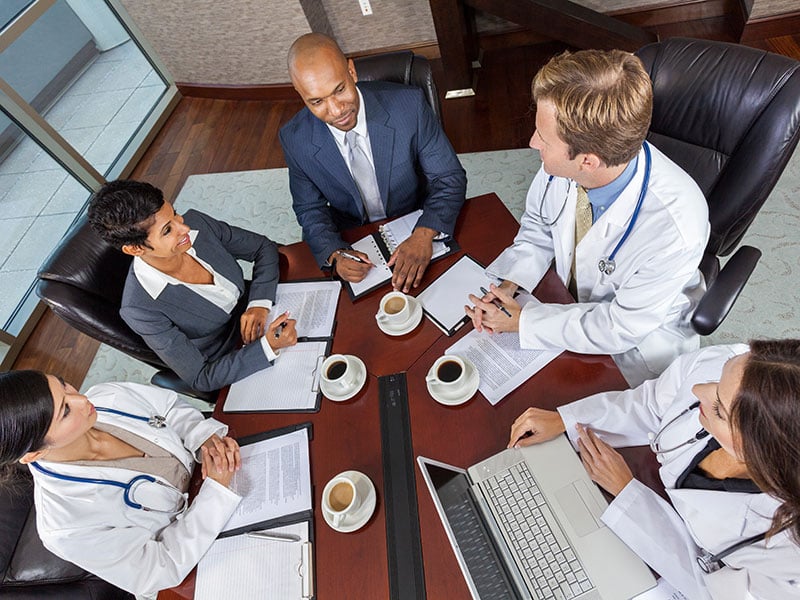 Trustworthy, Supportive Partners
Enterprise technology meets unrivalled support
Today's governments and public health officials need technology partners with the right expertise, methodology, and a proven, innovative approach to problem-solving—not to mention stability and support.

That's Akinox: Our tenured healthcare experts work alongside government partners to deploy complex, scalable, and innovative enterprise-level services and solutions they can depend on, and we have the proven results to show for it.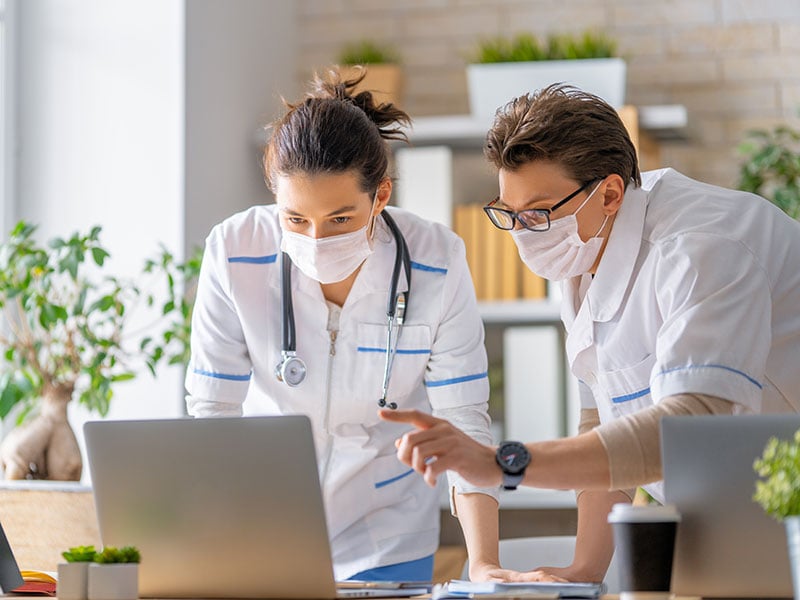 Digital Health Transformation
Public health authorities are going digital
The COVID-19 pandemic has highlighted the need for immediate change and sped up digital transformation—and public health authorities are taking note. Don't get left behind with inefficient, outdated processes that waste valuable time and resources.

Instead, leverage integrated automation technology to streamline workflows, improve efficiency, maximise government resources, integrate solutions across silos, enhance communication between government officials, and improve health for all citizens.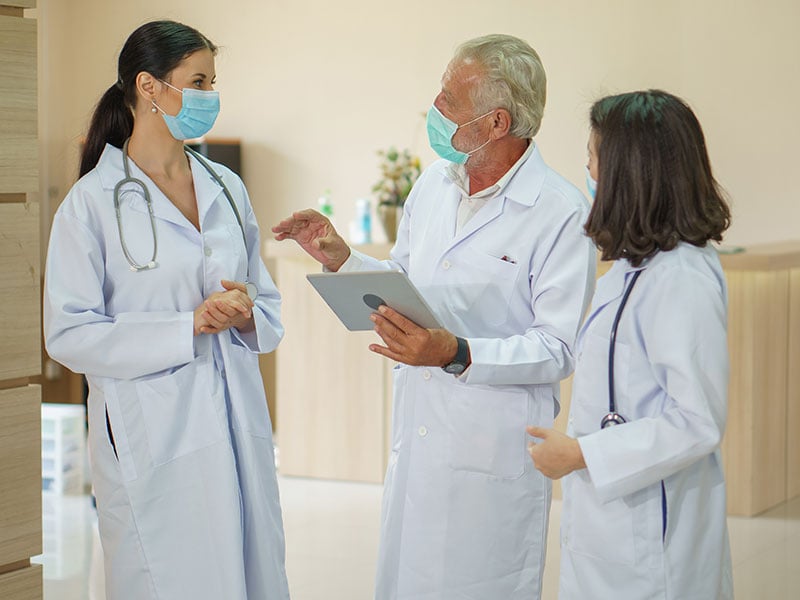 Emergency Preparation
COVID-19 blindsided public health entities
Don't be taken by surprise and scrambling to take action during the next health emergency. With an experienced, accountable healthcare technology partner like Akinox, governments can put the right processes, policies, and resources in place to protect citizens during a pandemic and from ​​nationally notifiable diseases.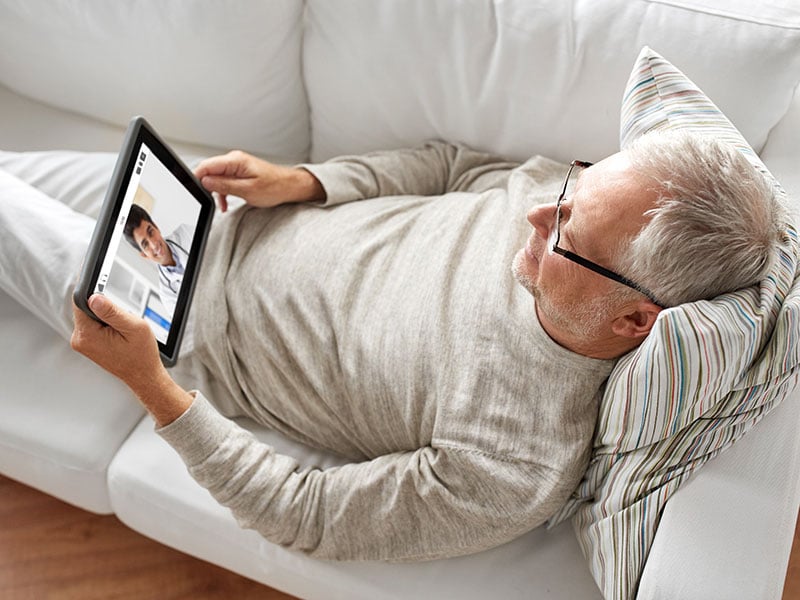 Patient-First Healthcare
Patient-centric healthcare is the new normal
More and more, public health authorities are taking steps to put patients' needs first. Align with citizen expectations, enhance the patient experience across the care continuum, improve access to care, and embrace a healthier tomorrow with a patient-centric approach to healthcare supported by modern, integrated solutions.

As patient-centred healthcare continues to evolve, success will stem from supporting new levels of provider efficiency and effectiveness. Akinox develops and deploys proven digital health solutions that keep the focus on patients across the entire healthcare continuum, promoting the best possible outcomes at a sustainable cost.
Public Health Expertise
Partner with a vendor who cares for the cause, understands the healthcare and political landscape, and has already delivered successful government solutions.
Workflow Efficiency
Automate manual, time-consuming processes to enhance communication and maximise workflow efficiency and cost-effectiveness across the entire healthcare continuum.
Proven Value
Use technology that has already proven successful, generating real, tangible results and a clear return on investment for various governments.
Innovative Technology
Make use of the latest, most innovative technology, designed to be agile, scalable, and flexible to meet each government's unique needs.
True Partnership
Put your trust in a true, accountable partner who provides regular communication, robust education, and comprehensive support.
Real-Time Reporting
Leverage detailed, real-time data and analytics to generate custom reports and make smarter, more objective decisions regarding public healthcare.
Pandemic Preparedness
Put the right healthcare resources in place to navigate the COVID-19 pandemic and prepare for the next health emergency.
Data Security & Privacy
Gain peace of mind with secure solutions that have robust protocols in place to protect the private health information of all citizens.
Patient-Centric Solution
Deploy proven digital health solutions that keep the focus on patients across the entire healthcare continuum and promote the best possible outcomes at a sustainable cost.
Optimized for
0
+
specialties
Explore Our Solutions
Discover some of the main features of Akinox's solutions.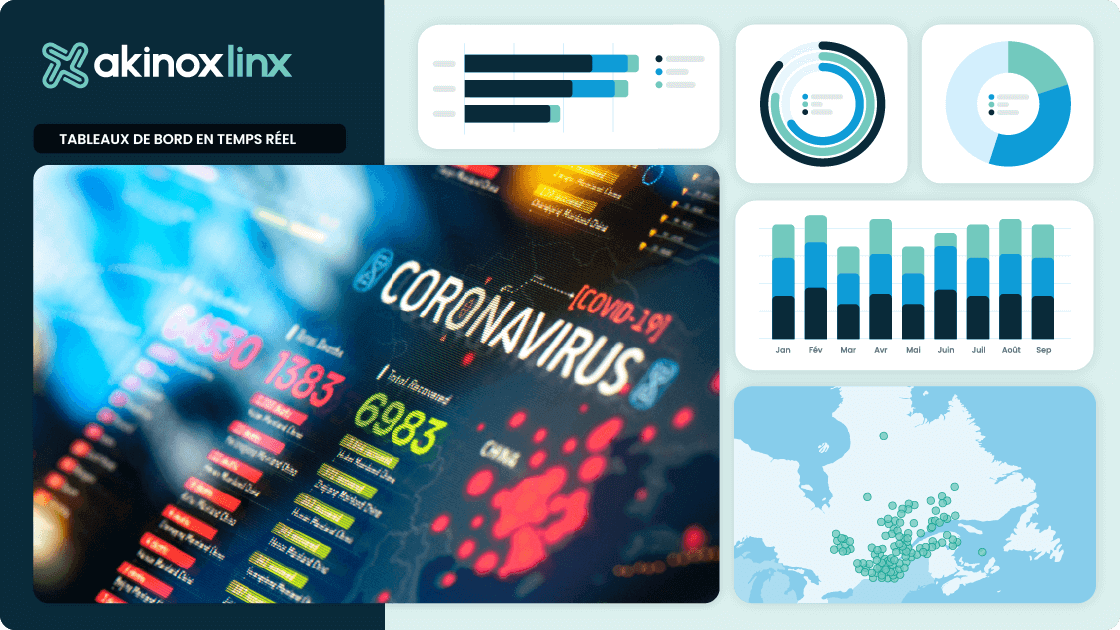 Real-Time Data & Reporting - Leverage powerful business intelligence to generate dashboards with real-time data from multiple sources to make the right decisions for populations you need to serve and protect.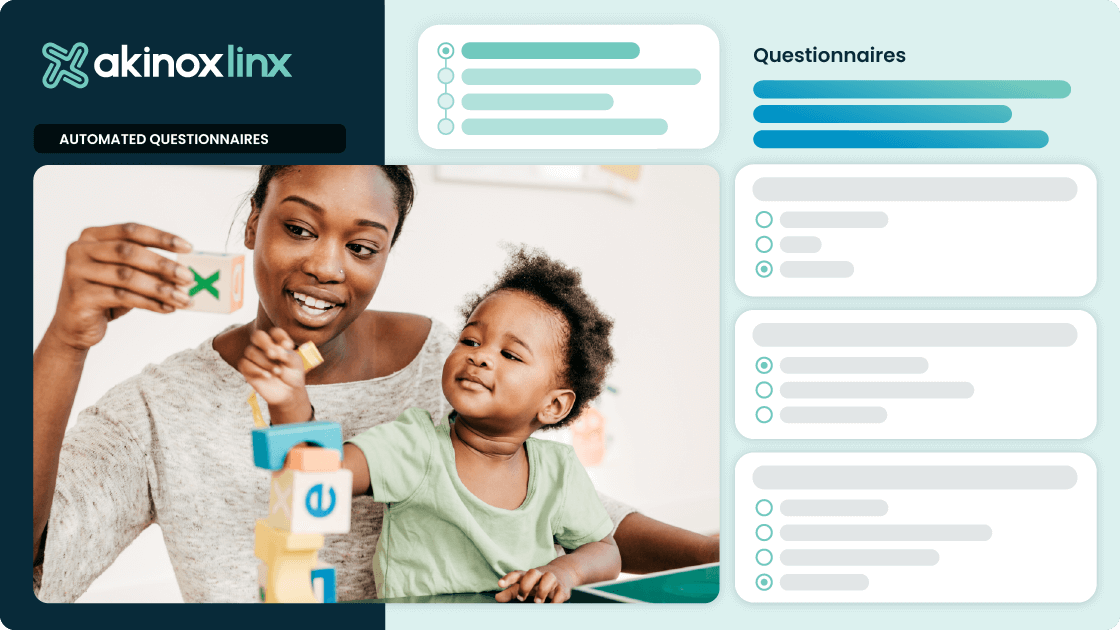 Improved Care & Access - Integrated digital solutions bring providers and patients together in ways that are more effective, efficient and supported for better outcomes.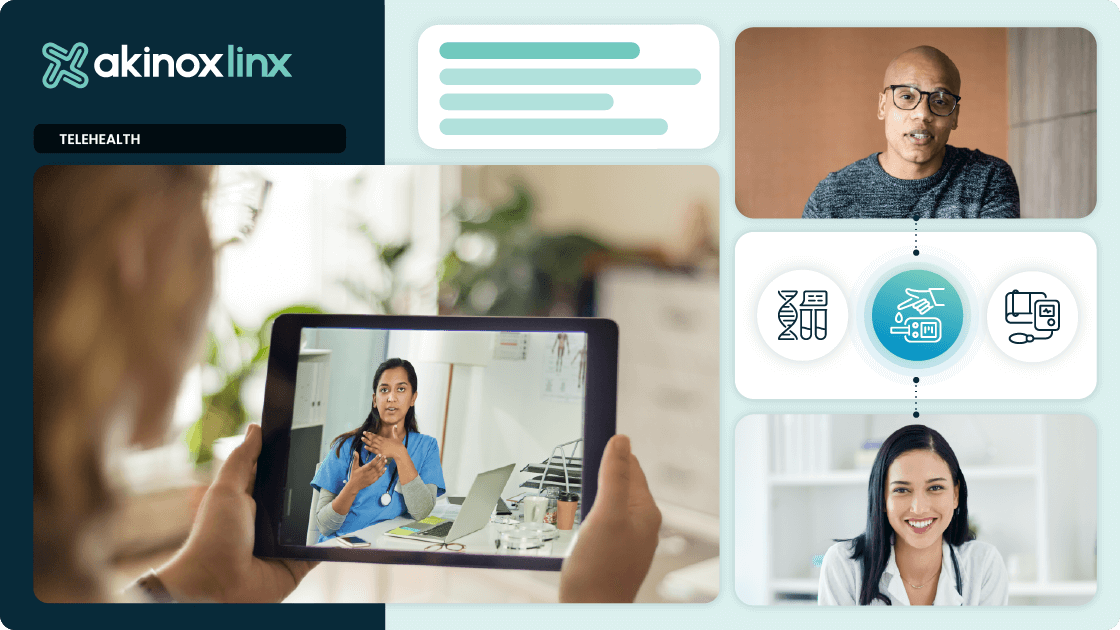 Modern Digital Healthcare - Offer unified, seamless telehealth experiences with modern, user-friendly solutions for virtual care, RPM and much more and facilitate access to care.​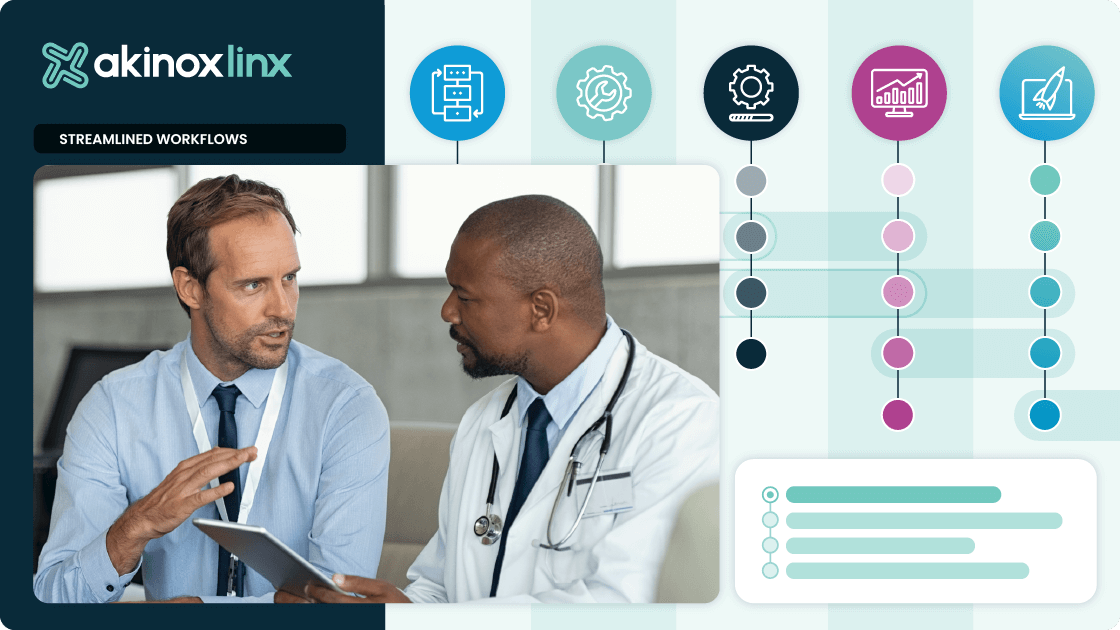 Comprehensive Automation - Improve operating efficiency by automating complex processes and trajectories to support new levels of provider efficiency and effectiveness.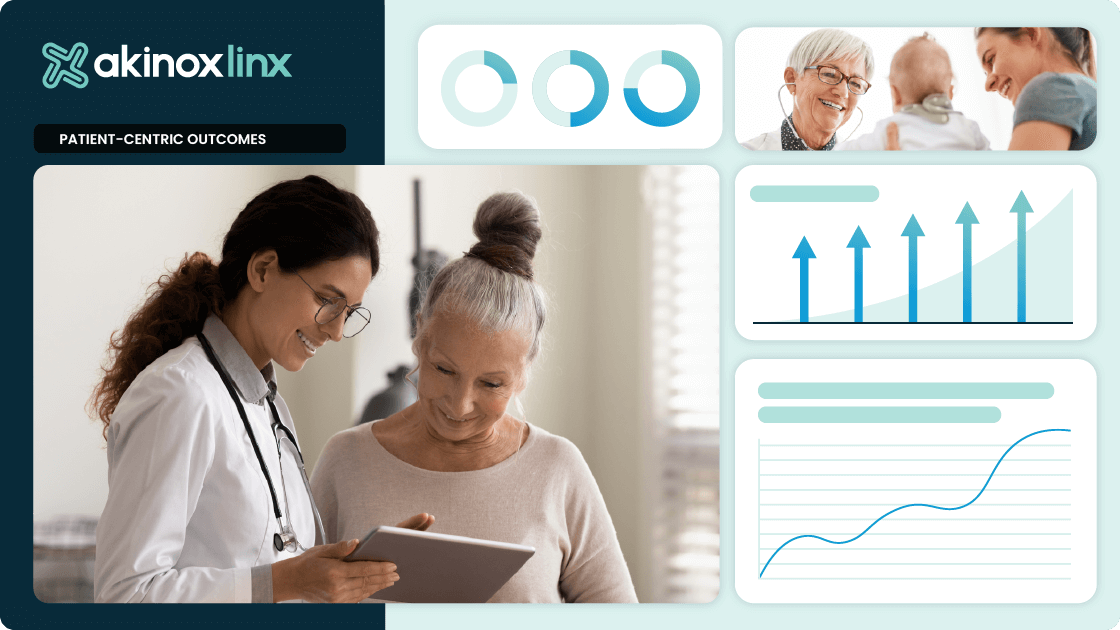 Patient-First Healthcare - As patient-centred healthcare continues to evolve, keep the focus on patients across the entire healthcare continuum, promoting the best possible outcomes at a sustainable cost.
Accountable Partners
Work with a partner who serves as a true extension of your team
At Akinox, we do more than just provide healthcare technology—we are here to support it. We're committed to being reliable, accountable partners who provide governments and public health with support and guidance, every step of the way.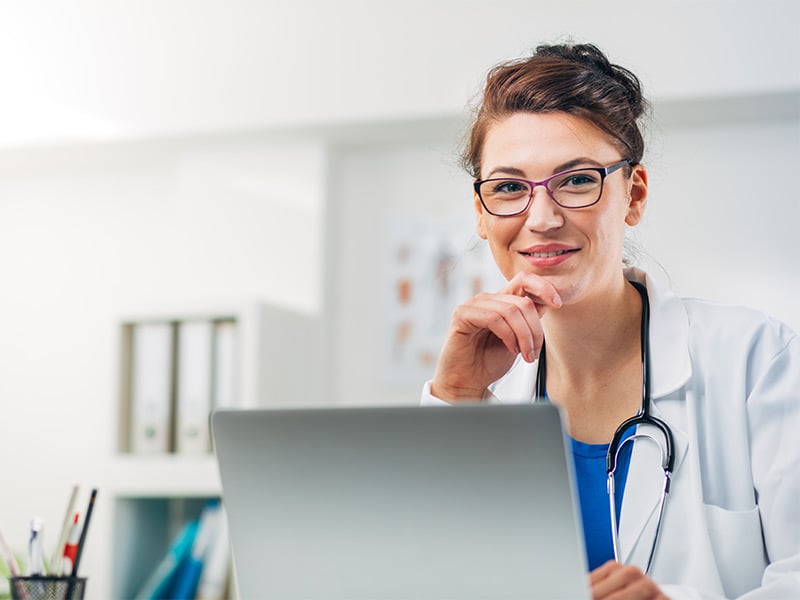 Getting Started with Akinox
Getting started is simple: Akinox's government partners can expect a custom-tailored solution designed to meet their unique needs, as well as a painless, guided onboarding process with regular communication, comprehensive training and education, and strong, dedicated support whenever it's needed.
Having worked alongside multiple governments, we know that each has unique needs, and we're committed to tailoring our services and solutions to accommodate them. That's why before getting started with implementation, we work together to clearly understand each client's needs and then customise our platform to accommodate them effectively.
Our proven, agile methodology is based on collaboration, allowing us to deliver the best possible solution for each and every government and organisation we partner with.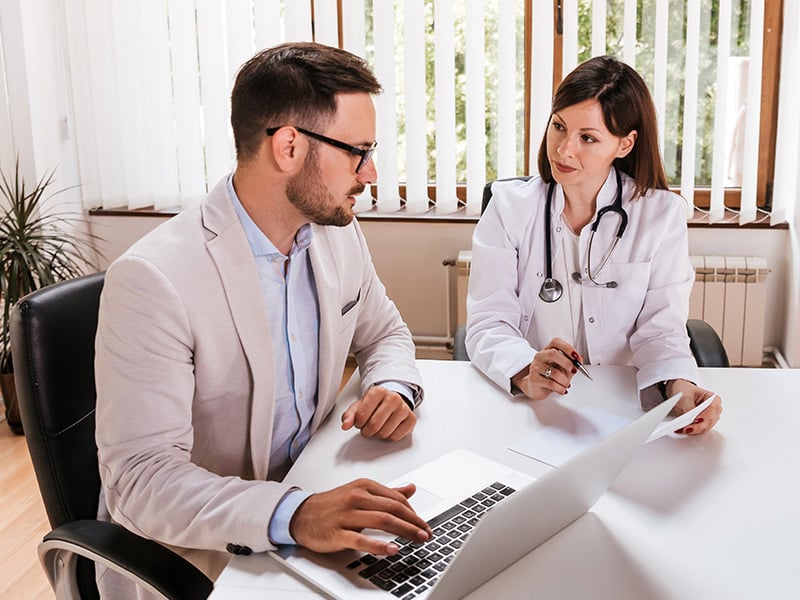 Onboarding & Implementation
Implementing new technology shouldn't be a headache—and with Akinox, it never is. Our team works alongside government officials to guide the onboarding and implementation process, ensuring that everything is set up for clear, tangible success from day one.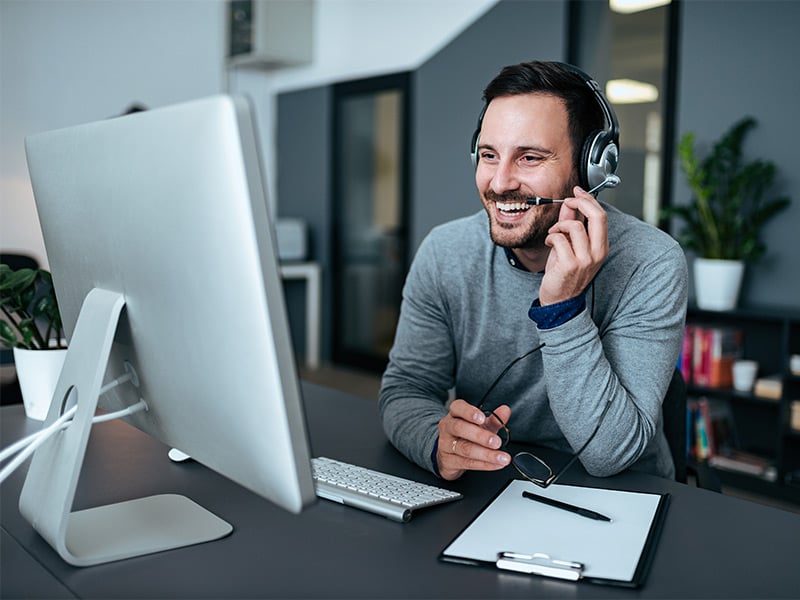 Training, Education & Support
Akinox consists of credible experts in all things related to healthcare and public health. That's why we always work alongside the government officials we partner with to provide comprehensive training and education, as well as strong customer support.
Explore the Latest Resources
Press Releases
Akinox Wins E-Health Solution of the Year Award
Akinox recently received the E-Health Solution of the Year Award due to the innovative nature of the Pandemic Response Platform, as well as the usefulness of the vaccine passport in the technological management of the pandemic in Québec.
Reinvent the way public health authorities approach healthcare to automate manual processes, increase access, and improve quality of care.