Québec City, May 17, 2021. Last Wednesday took place the first session of our Event Storming 2021 workshop in virtual format that brought together all Akinox employees, that is to say nearly fifty remote employees, a technological challenge mastered brilliantly with tools like Miro and Kumospace and a slight caffeinated and sweet boost.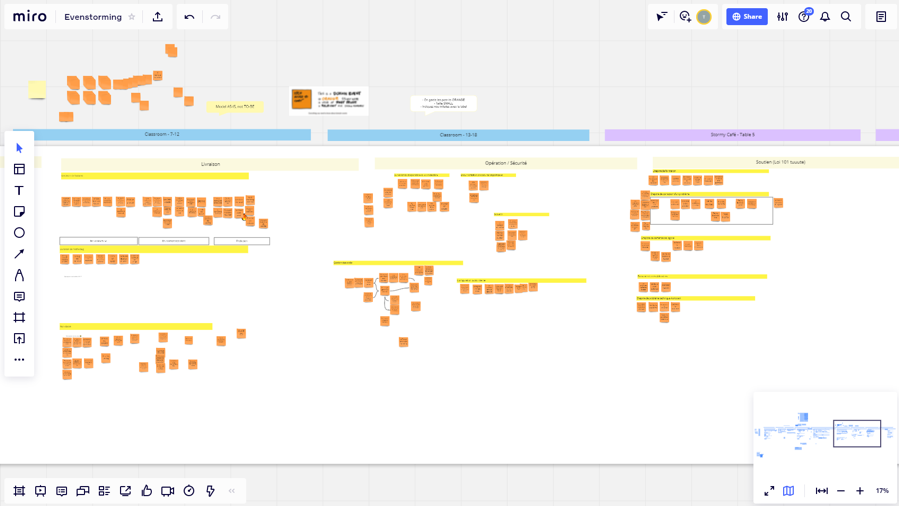 The corporate Event storming: modeling our company as a team
Event storming is a well-known approach in the world of technology and software development to help conceptualize business processes. This year, all Akinox was gathered: developers, business analysts and all other experts to talk about our processes and operations, discuss optimization and align with our corporate vision. Innovative technological tools with digital colored post-its and virtual chat rooms allow to reproduce remotely an environment suitable for exchange and creativity.
For the occasion, all employees had received a gourmet Ma Caféine box to fill up on energy and sweets.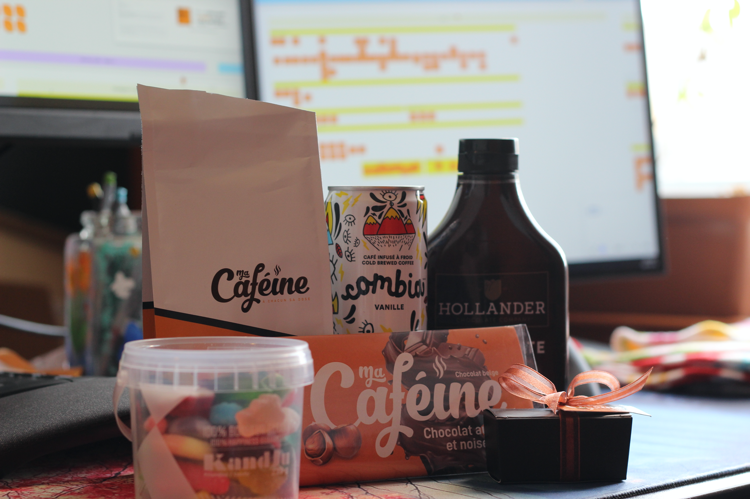 "Today in companies, it is rare for us to take the time to get together to have an overview of the company as well as a real exchange about process improvements and team optimizations. The corporate Event storming is very interesting because it brings everyone together in the company and provides a simple but highly effective collective learning experience to align with the same visions and perspectives.​"
Tania Gobeil – Business Analyst, Organizer, Facilitator and Timekeeper of the Akinox Corporate Event Storming

This successful first session on domain events launches a series of weekly workshops that will take place in the coming weeks to adapt with the reality of the current pandemic and remote working.
If you would like to learn more about Akinox and potentially be part of the adventure, do not hesitate to contact us.