Workshop Agile Sherbrooke 2022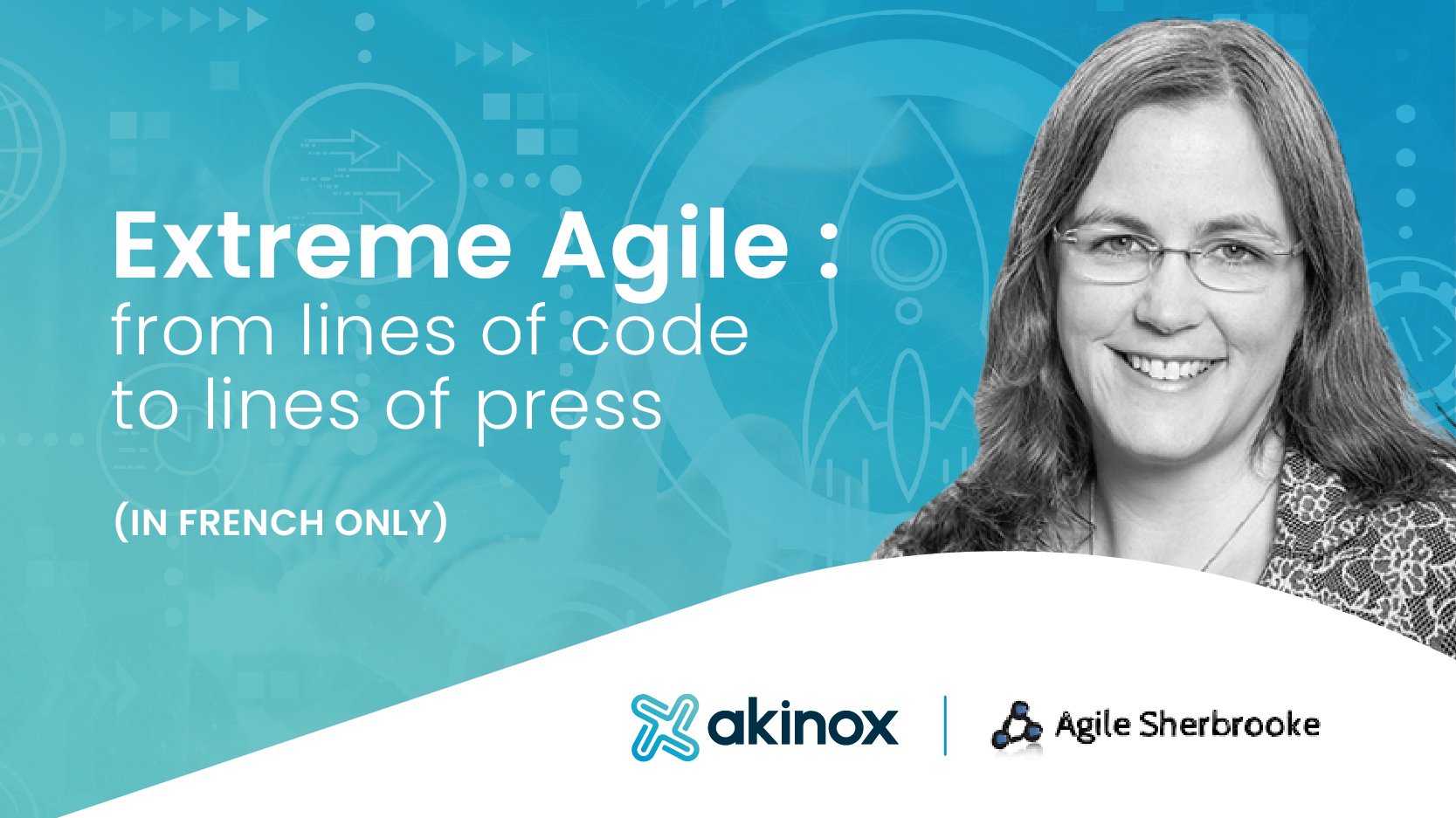 (In french only)
On November 9th, our conference speaker and Business Analyst Tania Gobeil will have the opportunity to present her workshop "Extreme Agile: From Lines of Code to Lines of Press" during a conference organized by Agile Sherbrooke.
This presentation reflects the experience Akinox has had over the past two years in designing, developing, and evolving the pandemic response solution in collaboration with the Public Health and the Ministry of Health and Social Services. This includes electronic symptom tracking questionnaires sent directly to citizens, VaxiCode and VaxiCode Verif mobile applications and strategic dashboards with real-time data.
Anecdotes, challenges encountered, and lessons learned in the deployment of these various solutions will also be presented, as well as future possibilities for the technological assets developed during the pandemic.
Reserve your place to make sure you don't miss this event which will take place at the Caffuccino Jacques-Cartier in Sherbrooke at 5:30 p.m.
Want to know more about Akinox? Schedule a meeting with us.