Workshop Informatique Santé 2022
The Provincial Virtual Care Platform:
An opportunity to build the future of digital health together.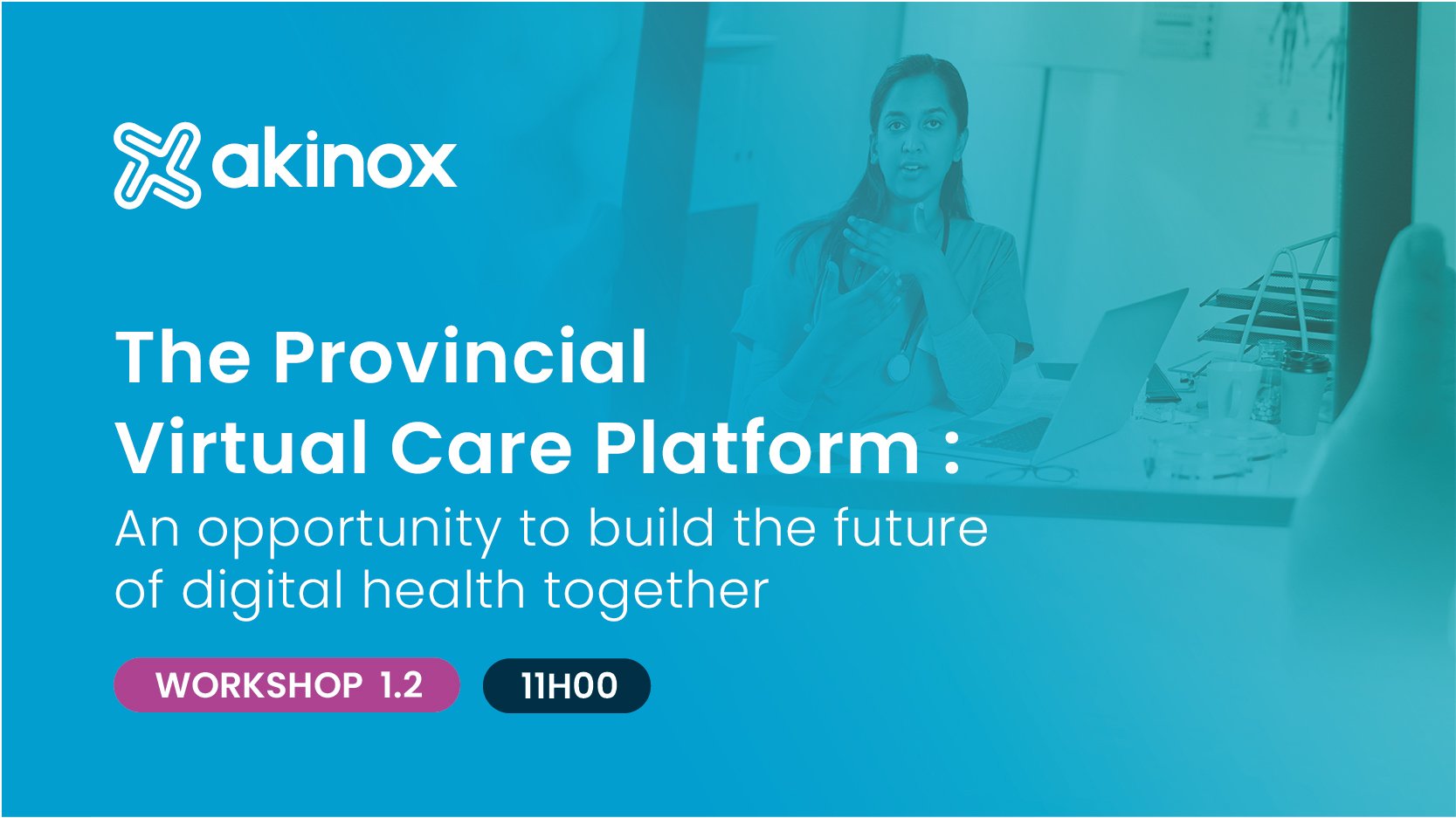 Symposium Informatique Santé 2022
Digital technology at the heart of the practice
Workshop 1.2 | The Maskoutaine Room | 11 h 00
Since its beginning, Akinox has been committed to putting the patient at the center of health care services. For over
10 years, Akinox's innovative and proven integrated technology has enabled public, and private healthcare organizations to modernize, and transform their care processes to maximize quality and value, while improving the entire patient care experience.
Based on its experience, Akinox offers a wide range of technological solutions for various healthcare services, ranging from virtual care to the automation of care processes and pathways, to Early Child Disability Screening, to the technological response to pandemics, and much more.
Akinox was a pioneer in virtual care in Canada, even before the importance of virtual care was highlighted by the pandemic. Akinox was already working on virtual care projects in 2010 to make care accessible to the populations of Quebec's Far North. Through its collaboration with the CUSM and the RIUSS McGill, Akinox was able to deploy its solution in more than 40% of Quebec's territory. This successful pilot project, and unique expertise were recognized in 2021 through the awarding of the provincial telehealth/care trajectory call for tenders. This priority project for access to care aims to reduce delays in access to specialized care.
In view of the upcoming deployment of the provincial virtual care platform, announced by the Ministry of Health and Social Services on June 20, 2022, and to continue to put technology at the service of health, Akinox is collaborating initially with the Quebec Association of Medical Specialists in Dermatology. The goal of this collaboration is to significantly reduce wait times to consult healthcare professionals specialized in dermatology. All of this is in keeping with Akinox's vision of a healthy and inclusive world, where the overall health of the human being is truly at the center of the services offered by healthcare organizations.
Innovation, digitalization, and collaboration are among the key pillars for improving healthcare, as well as the patient and clinician experience. Technology platforms and solutions used by different frontline workers can make a real difference in enabling clinicians to be more efficient, reduce manual and redundant tasks, and give more importance to human tasks with real added value.
It is therefore important to have a good understanding of the current frontline issues. This workshop will consist of two parts: First, we will look together at the provincial platform, its scope and anticipated impacts, and then discuss the various opportunities to facilitate its deployment, adoption, and use in the frontline. The main objective of this workshop is to exchange together to build a visionary, innovative and accessible digital platform that will meet the needs of both patients and all healthcare professionals.


Want to know more about Akinox? Schedule a meeting with us.
Our speakers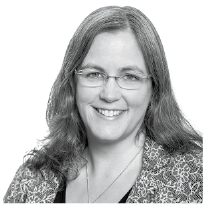 Tania Gobeil
Business Analyst
Akinox
Tania Gobeil is a business analyst who has been navigating the world of software development for over 20 years. Realizing that people are at the heart of any project's success, she developed a passion for agility and organizational transformation. She co-founded Agile Sherbrooke in 2014 and promotes methodologies that foster collaboration and leverage collective intelligence. She joined Akinox in 2020, where she contributes to projects dedicated to technological advancement in healthcare and the implementation of an organizational culture that relies on the potential of people and has the courage to do things differently. If you don't find Tania leading a workshop with her colleagues, or sitting quietly with her nose in a book, she will surely be outside gazing at the stars in wonder.
---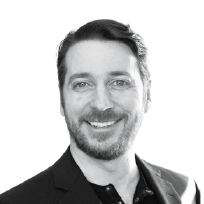 Alexander Dahl
Founder & CEO
Akinox



Alexander Dahl, Founder and CEO of Akinox, Alexander Dahl is driven by a profound idealism and belief in the capacity for human beings to better the world when working together beyond silos and divisions. A citizen of three countries and raised in Africa, Europe and the South Pacific, now settled in Canada, he is passionate about building technology to improve access to quality care for all – from the most remote villages in the Great North to the densest urban jungles and mega-hospitals. Since they say: "hire your weaknesses," (and he has many), at Akinox he gets to work with a truly outstanding team of brilliant and diverse individuals spread across continents, all committed to making a difference by helping transform healthcare. He has spent over twenty years helping implement large-scale eHealth programs with governments and healthcare organisations, including pioneering one of the world's first large-scale enterprise telehealth solutions. He felt a strong sense of duty and privilege when Akinox was called upon to help Quebec with the COVID-19 pandemic response since March 2020, including outbreak management, automated case management and contact tracing, testing, and vaccination. The Akinox platform has now served over 7 million VCI SMART Health Card proofs of vaccination and seeks to intelligently address global challenges related to COVID-19 credentials.